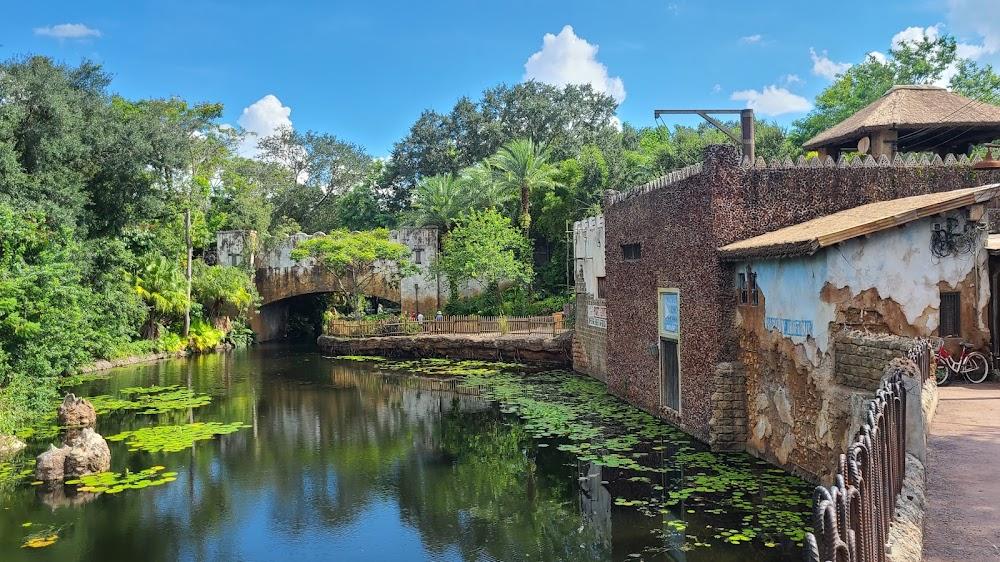 Disney's Animal Kingdom is a beloved theme park located within the Walt Disney World Resort in Bay Lake, Florida, near Orlando. Known for its vast array of animal exhibits and thrilling rides, it's a must-visit destination for any Disney enthusiast. However, if you're planning a vacation to Disney's Animal Kingdom, you might be curious about which park is closest to it and how to make the most of your visit.
The park that is geographically closest to Disney's Animal Kingdom is Disney's Hollywood Studios, which is approximately 2 miles away. Other nearby parks include Blizzard Beach, Magic Kingdom, and EPCOT, all of which are easily accessible through Disney's complimentary bus service.
What Parks are Close to Animal Kingdom?
Disney's Animal Kingdom is surrounded by several other exciting parks. The geographically closest park to Animal Kingdom is Disney's Hollywood Studios, which is approximately 2 miles away. Also nearby is Blizzard Beach, a water park that offers a fun break from the traditional theme park experience. Other theme parks within the Walt Disney World Resort, such as Magic Kingdom and EPCOT, are also easily accessible by using the park hopping feature.
Getting Around: Transportation Between Parks
There are several modes of transportation available between Disney's Animal Kingdom and the surrounding parks. The most common and convenient option is the complimentary Disney bus service, which is available to all guests. You can use this service to travel from Animal Kingdom to Magic Kingdom, EPCOT, and Hollywood Studios. These buses are located on your right-hand side when you exit the park through the main entrance.
Unique Features of Nearby Parks
Each park near Animal Kingdom offers unique attractions and experiences. For example, Disney's Hollywood Studios features thrilling rides and attractions based on popular movies and TV shows, while Blizzard Beach offers a variety of water-based attractions perfect for cooling off on a hot Florida day.
Hours of Operation
Disney's Animal Kingdom typically operates from 8 a.m. to 7 or 8 p.m., though these hours may vary. It's important to check the park's official website for the most accurate and up-to-date information. In comparison, other parks like Hollywood Studios and EPCOT have similar operating hours.
Admission Fees and Packages
Admission fees for parks near Animal Kingdom vary. One-day ticket prices for Disney's Animal Kingdom for ages 10+ range from $109 to $159. However, special offerings and packages that include both Animal Kingdom and the nearby parks are available. These can help you save on your trip and enhance your vacation experience.
In conclusion, Disney's Hollywood Studios is the closest park to Animal Kingdom. However, with the convenient transportation options and exciting attractions offered by each park, you can easily explore all that the Walt Disney World Resort has to offer during your visit.
Frequently Asked Questions
What other modes of transportation are available between the parks?
In addition to the complimentary Disney bus service, guests can also use the Disney Skyliner, a gondola system that connects Disney's Hollywood Studios and EPCOT with several resort hotels. There are also water taxis available between some locations.
What is the park hopping feature mentioned in the blog post?
The park hopping feature allows guests to visit more than one park per day. It's an option you can add to your ticket, allowing you to enjoy multiple parks in a single day.
Are there dining options available within the parks?
Yes, each park offers a variety of dining options, ranging from quick-service locations to sit-down restaurants. Some locations even offer character dining experiences.
Are there accommodations available near Disney's Animal Kingdom?
Yes, there are several resort hotels within the Walt Disney World Resort. Some, like Disney's Animal Kingdom Lodge, are even within walking distance of the parks.
What types of attractions can I find at EPCOT and Magic Kingdom?
EPCOT is divided into two sections: Future World, which features attractions focused on technology and innovation, and World Showcase, which offers pavilions representing various countries. Magic Kingdom, on the other hand, is known for its iconic Cinderella Castle and features classic attractions like Space Mountain and Pirates of the Caribbean.