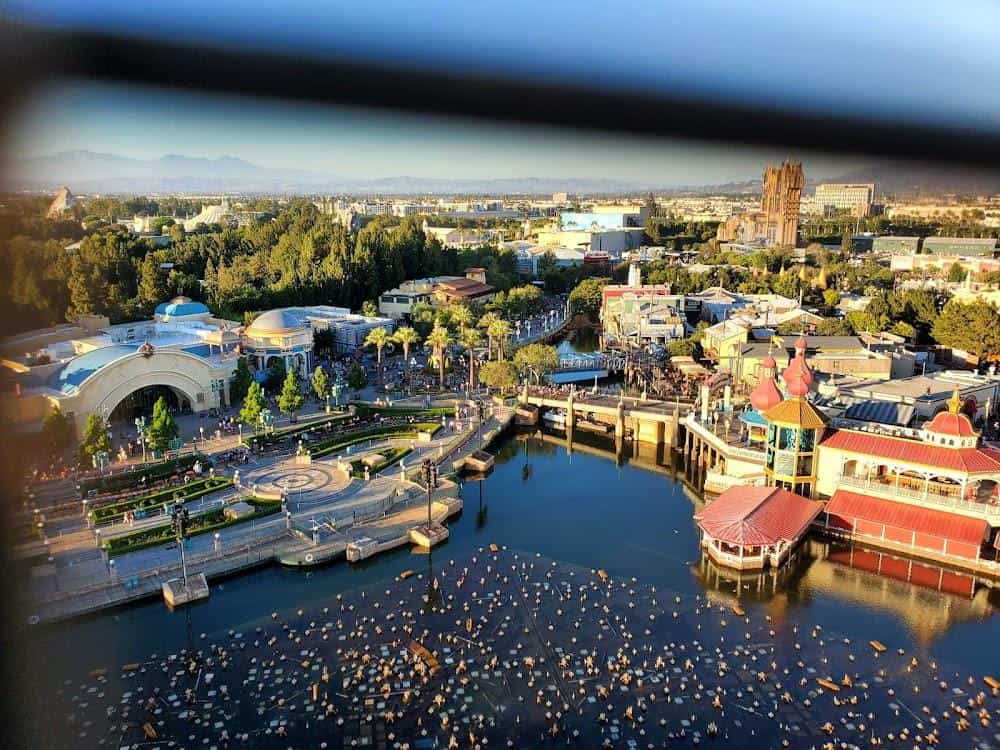 Disney California Adventure Park, one of the most popular tourist destinations in the world, officially reopened its doors to the public on April 30, 2021. After a long period of closure due to the COVID-19 pandemic, the park is once again welcoming guests to enjoy its unique attractions and experiences.
Disney California Adventure Park officially reopened to the public on April 30, 2021, after a long closure due to the COVID-19 pandemic. The park has implemented a range of safety measures and changes in operations, including capacity limits, enhanced cleaning procedures, and social distancing measures, to ensure the safety and well-being of its guests.
Capacity Changes Post-Pandemic
Since the pandemic began, the capacity at Disney California Adventure has undergone several changes. Initially, the park operated at a limited capacity of 25% under state health rules. However, as California's COVID-19 restrictions eased, the park increased its attendance capacity and dropped some of the pandemic-related safety measures. By May 2021, the park's operating capacity was increased to 35%. The current estimated capacity for Disney California Adventure is 50,000. However, Disney has not confirmed that they are operating at full capacity.
Safety Protocols and Social Distancing Measures
The park has implemented stringent safety protocols to ensure the well-being of its guests. These measures include increased cleaning and disinfecting, especially for frequently-touched surfaces and high-traffic areas. Disney workers also emphasize cleaning in high-traffic places and dining areas. Additionally, the park has end-of-day sanitation procedures for restrooms, kitchens, and other facilities, as well as frequent cleaning and "wash-downs" of outdoor locations.
Social distancing measures such as limiting the number of guests, modifying queue lines, and adjusting seating arrangements on rides and in dining areas have been put in place to maintain distance between guests. These measures aim to minimize the spread of illness and ensure a safe and enjoyable experience for all visitors.
Ticket Purchasing Procedures
Under the new normal, ticket purchasing procedures have been affected by shifting consumer habits, flexible work conditions, and changing travel patterns. While there may not be significant changes to the actual purchasing process, there are changes in prices and packages due to various factors.
Airfares have experienced fluctuations, with some prices being lower than pre-pandemic levels and others experiencing significant increases. Factors contributing to these changes include labor shortages, rising fuel costs, capacity deficits, and high demand for travel.
New Attractions and Features
Upon reopening, there are several new attractions and features introduced at various theme parks. At Walt Disney World, some of the new attractions that have opened or are set to open in 2023 include Roundup Rodeo BBQ in Toy Story Land and TRON Lightcycle Run in Magic Kingdom.
Preparing for a Surge in COVID-19 Cases
In case of a surge in COVID-19 cases in the area, parks typically follow guidelines and recommendations from the Centers for Disease Control and Prevention (CDC) and local public health officials. Some measures that parks may implement in response to a surge in COVID-19 cases include limiting access to certain areas or facilities within the park, implementing physical distancing measures, and increasing cleaning and disinfection of public spaces and touch surfaces.
In conclusion, while Disney California Adventure has reopened and is operating under new guidelines and restrictions, it is still crucial for guests to stay informed about the latest safety protocols and changes in park operations. It's also important to check with individual parks for specific details about their operations and safety measures in response to COVID-19.
Frequently Asked Questions
What are the park's current operating hours?
Disney California Adventure Park is currently open from 9:00 AM to 10:00 PM. However, these hours can vary, so it's always best to check the official website for the most accurate information.
Are all attractions and rides open in the park?
While most of the attractions and rides have reopened, there may be some that are temporarily closed due to maintenance or other reasons. It's recommended to check the official website or app for the most up-to-date information.
Do I need to wear a mask in the park?
As of the time of writing, Disney has lifted its mask mandate for fully vaccinated guests in outdoor areas. However, masks are still required for all guests aged 2 and up in indoor locations, regardless of vaccination status.
Can I buy tickets at the gate?
Yes, you can buy tickets at the gate. However, due to capacity limitations, it's recommended to purchase tickets online in advance to ensure entry.
Is there a limit on the number of tickets I can purchase?
Currently, there isn't a limit on the number of tickets you can purchase. However, this is subject to change depending on the park's capacity limitations and other factors.
Are dining and shopping options fully open within the park?
Most dining and shopping options have reopened within the park. However, some locations may operate at a reduced capacity or have adjusted hours.