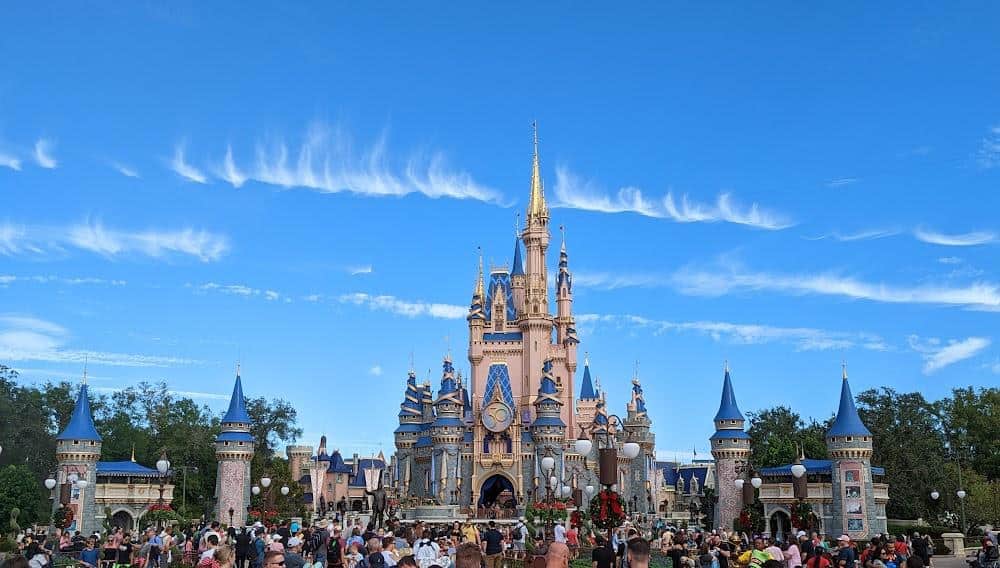 Disney World, the beloved theme park located in Orlando, Florida, is home to a myriad of attractions that cater to visitors of all ages. However, to maintain the magic and ensure the safety and enjoyment of all guests, periodic refurbishments are necessary. In this comprehensive guide, we delve into what is currently closed for refurbishment at Disney World and what you can expect in the future.
Several attractions at Disney World are currently closed for refurbishment as of October 2023, including Splash Mountain in Magic Kingdom, Rock 'n' Roller Coaster in Disney's Hollywood Studios, and several areas in EPCOT for the upcoming Journey of Water, Inspired by Moana. Disney's Blizzard Beach water park is also closed for refurbishment. Future refurbishments include the Disney Enchantment show in Magic Kingdom and the Harmonious show in EPCOT. Always check Disney World's official communication channels for the most recent updates.
Current Refurbishments
As of the latest update on October 2023, several attractions are undergoing refurbishments.
Magic Kingdom
The iconic Splash Mountain is currently closed and will be transformed into Tiana's Bayou Adventure, a tribute to the popular Disney movie "The Princess and the Frog". The new attraction is expected to open in late 2024.
Disney's Hollywood Studios
The thrilling Rock 'n' Roller Coaster is currently closed for refurbishment. The ride, which takes guests on a high-speed tour of Hollywood, is expected to reopen in the summer of 2023.
EPCOT
EPCOT is currently undergoing a major transformation, with several areas under construction. The much-anticipated Journey of Water, Inspired by Moana, is one such attraction. This immersive walkthrough experience is set to open in late 2023.
Disney's Blizzard Beach
Disney's Blizzard Beach water park is currently closed for refurbishment, and a reopening date has not been confirmed yet.
Future Refurbishments
Disney World has also announced several future refurbishments, which will see some attractions temporarily closed or permanently transformed.
In the Magic Kingdom, the Disney Enchantment show will end on April 2, 2023, and Happily Ever After will return on April 3, 2023. The TRON Lightcycle / Run ride is set to open on April 4, 2023.
In EPCOT, the Harmonious show will close on April 2, 2023, and EPCOT Forever will return on April 3, 2023.
Disney's Hollywood Studios will see the Rock 'n' Roller Coaster closed for refurbishment from February 21, 2023, through the summer of 2023.
Alternatives During Refurbishment
While certain attractions are closed for refurbishment, there are still plenty of experiences available for visitors. Most attractions and experiences not listed under refurbishments will remain open in all parks. Additionally, seasonal closures for attractions like Haunted Mansion and "it's a small world" will take place, but they will reopen with holiday overlays.
Communicating Refurbishments
Disney World communicates about refurbishments through various channels, including their official website, email newsletters, third-party websites and blogs, and social media. They may also notify resort guests about refurbishments that may affect their stay. It's always a good idea to check these sources regularly, as refurbishment schedules may change without notice.
The Impact of Refurbishments
Refurbishments can impact park operations, including crowd flow and ticket pricing. While refurbishments may cause temporary inconveniences, they are necessary to keep the rides and resorts in good condition and safe for future visitors. The improvements and enhancements made during refurbishments can greatly enhance the visitor experience in the long run.
Conclusion
While refurbishments at Disney World may temporarily close some attractions, they are a necessary part of maintaining and improving the park. By staying informed about refurbishment schedules, you can plan your visit accordingly and make the most of your Disney World experience. Remember, the magic is always alive at Disney World, even during refurbishments!
Frequently Asked Questions
What is the refurbishment process like at Disney World?
Refurbishment at Disney World involves closing down an attraction, ride, or area of the park for a certain period to conduct necessary maintenance, updates, or complete transformation. This process ensures that the attractions are safe, functioning optimally, and up-to-date with Disney's latest themes and technologies.
How long do refurbishments typically last?
The duration of refurbishments can vary significantly depending on the complexity of the maintenance or transformation work. Some refurbishments may only last a few days or weeks, while others, particularly those involving major transformations, can take several months or even years.
How can I stay updated on Disney World refurbishments during my visit?
The best way to stay updated on refurbishments during your visit is by checking the Disney World official website or app regularly. They provide real-time updates on ride closures and openings. Also, you can ask for information at the guest services in the park.
Are there any discounts or compensation for guests affected by refurbishments?
Disney World does not typically offer discounts or compensation specifically due to refurbishments, as these are a normal part of park operations. However, they strive to ensure that there are plenty of other attractions and experiences available for guests to enjoy.
Do all parks at Disney World undergo refurbishments?
Yes, all parks at Disney World, including Magic Kingdom, EPCOT, Disney's Hollywood Studios, and Disney's Animal Kingdom, undergo periodic refurbishments. This ensures all parks maintain the high standard of quality and safety Disney World is known for.