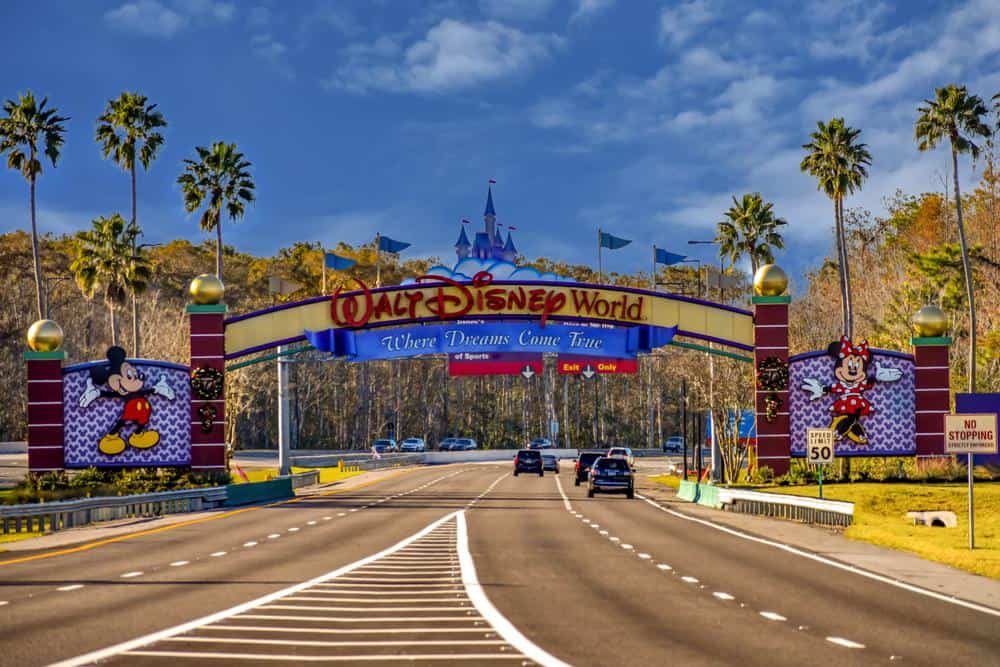 Disney Parks are renowned for their immersive experiences, and part of that immersion includes the diverse array of dining options available to visitors. With new restaurants scheduled to open in the coming years, foodies and Disney fans alike are eager to know, "When will Disney open more restaurants?" This article dives into the anticipated openings, factors influencing these decisions, and how these openings align with Disney's overall strategy for enhancing visitor experience.
Disney is set to open several new restaurants across its parks in 2023 and 2024. Some of the most anticipated openings include Rodeo Roundup BBQ, The Cake Bake Shop, Rosa Mexicano, and Summer House on the Lake. However, the exact timings may vary depending on factors such as park capacity, profitability, demand, theme, guest feedback, legal considerations, infrastructure, logistics, competition, and market trends.
Upcoming Restaurant Openings
Several new restaurants are slated to open across various Disney parks in 2023 and 2024. Here are some of the most anticipated ones:
Rodeo Roundup BBQ: Initially planned for 2020, this restaurant's opening was delayed and is now expected to open in 2023.
The Cake Bake Shop: Originally scheduled to open in late 2023, the opening has been pushed back to early 2024.
Rosa Mexicano: This restaurant is set to open at the Walt Disney World Swan and Dolphin Resort in March 2023.
Summer House on the Lake: Opening sometime in 2023 at Disney Springs, this restaurant will serve California-influenced food.
Factors Influencing New Restaurant Openings
Disney considers several factors before deciding to open more restaurants at their parks:
Park capacity and expansion limitations: Disney parks, especially Disneyland in Anaheim, face limitations in terms of space and zoning restrictions.
Profitability and demand: Disney evaluates the profitability of their existing restaurants and the potential demand for new ones.
Theme and concept: The theme and concept of a new restaurant must align with the park's overall vision and storytelling.
Guest feedback and preferences: Disney listens to guest feedback to determine what types of dining experiences are most desired.
Legal and regulatory considerations: Disney must consider legal and regulatory factors, such as ongoing legal battles.
Infrastructure and logistics: Building new restaurants requires significant investment in infrastructure and logistics.
Competition and market trends: Disney must also consider competition from other dining options within and outside the parks, as well as market trends in the foodservice industry.
The Impact of the Pandemic
The COVID-19 pandemic has affected Disney's plans to open new restaurants in various ways. Some restaurants have experienced delays in their opening dates, while others have been closed temporarily or permanently. Despite these challenges, Disney World has added dozens of new restaurants, refurbished some old favorites, and revamped old menus since the pandemic began.
Disney's Strategy for Enhancing Visitor Experience
The new openings and investments in Disney's theme parks align with their overall strategy for enhancing visitor experience by focusing on stories, scale, and fans. Disney continuously reimagines its theme park offerings to appeal to more guests by incorporating new stories from its popular films and series. One of the key aspects of Disney's strategy is to invest in technology and innovation to improve the guest experience.
Sustainability Considerations
Disney has made some environmental and sustainability considerations with their new restaurant openings. One notable example is the McDonald's Net Zero Energy-Designed Restaurant at Walt Disney World Resort. This first-of-its-kind restaurant generates enough renewable energy on-site to cover 100% of its energy needs on a net annual basis.
Best Times for Foodies to Visit
The best times to visit Disney World for foodies are during the various food festivals and events that take place throughout the year. One of the most popular events is the EPCOT International Food & Wine Festival, which runs from July through November. Another event to consider is Visit Orlando's Magical Dining, which typically takes place from mid-August to September.
In conclusion, Disney is set to open more restaurants in the near future, offering a variety of cuisines and dining experiences. These openings are a testament to Disney's commitment to enhancing visitor experience and maintaining their status as a leader in the global entertainment industry.
Frequently Asked Questions
What other food festivals and events does Disney hold throughout the year?
In addition to the EPCOT International Food & Wine Festival and Visit Orlando's Magical Dining, Disney also holds the EPCOT International Flower & Garden Festival, which features outdoor kitchens, and the EPCOT International Festival of the Holidays, which offers a holiday cookie stroll and holiday kitchens.
What is the McDonald's Net Zero Energy-Designed Restaurant at Walt Disney World Resort?
The McDonald's Net Zero Energy-Designed Restaurant at Walt Disney World Resort is a sustainable, energy-efficient restaurant that generates all of its required energy on-site through renewable sources. It's a first-of-its-kind initiative by McDonald's and Disney to promote sustainability and environmental responsibility.
Are there any new restaurants opening at Disneyland in California?
The blog post does not mention any specific new restaurant openings at Disneyland in California. However, Disney is always expanding and improving its dining options, so there may be new restaurants opening in the future.
How has Disney improved the guest experience through technology and innovation?
Disney has made considerable investments in technology and innovation to enhance the guest experience. This includes the use of mobile apps for ordering food, making reservations, and accessing park maps, as well as the use of MagicBands for seamless park entry, FastPass+ access, and cashless transactions.
How can guests provide feedback on Disney's dining experiences?
Disney encourages guests to provide feedback through various channels including their official website, mobile apps, and guest relations kiosks located throughout their parks. Feedback is taken into consideration when planning future dining experiences and restaurant openings.