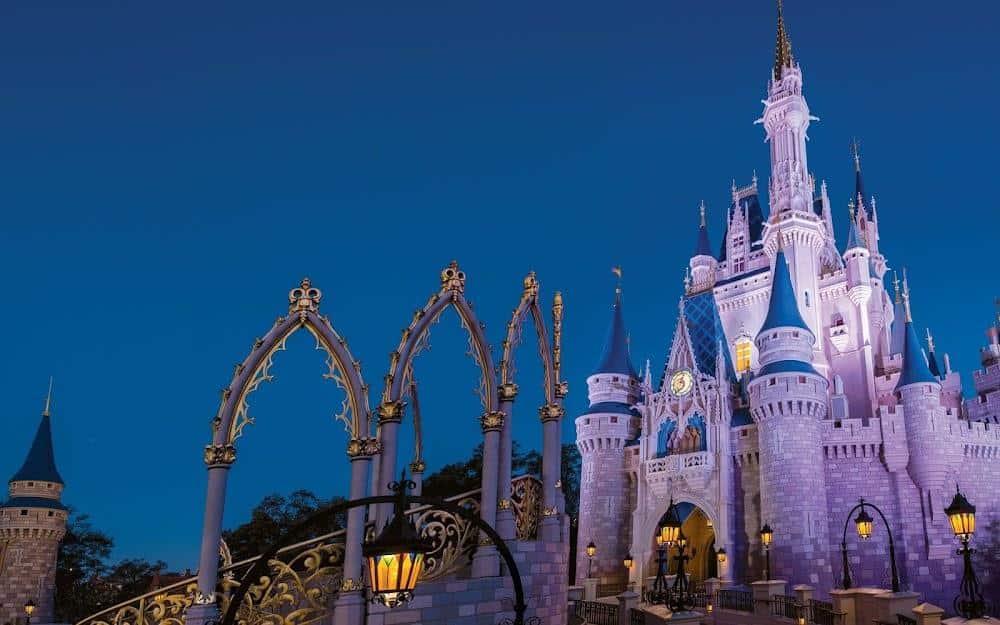 Disney World, the most magical place on Earth, is a sprawling entertainment complex in Bay Lake and Lake Buena Vista, Florida, near Orlando and Kissimmee. Opened in 1971, it is the flagship destination of Disney's worldwide corporate enterprise and is best known for its four theme parks: Magic Kingdom, Epcot, Disney's Hollywood Studios, and Disney's Animal Kingdom. But who exactly is at Disney World?
Disney World is populated by a diverse range of people and characters. The classic Disney characters like Mickey Mouse, Minnie Mouse, Donald Duck, Goofy, and Pluto, as well as characters from newer Disney films are present. The visitors comprise of adults without children, families of various sizes, and newlyweds. On average, Disney World attracts over 58 million visitors annually. The most visited park is the Magic Kingdom.
The Disney Characters
At Disney World, you can encounter various Disney characters at different locations throughout the theme parks. Classic characters like Mickey Mouse, Minnie Mouse, Donald Duck, Goofy, and Pluto are staples, but you can also meet characters from newer Disney films like Olaf from Frozen or Joy and Sadness from Inside Out.
Character dining experiences are also available, where you can dine with characters like Mickey, Daisy, Donald, and Goofy at restaurants such as Tusker House in Animal Kingdom. To find character meet-and-greet locations and times, you can use the My Disney Experience app for Walt Disney World. Remember, characters and their appearance times may change, so it's essential to check the app or schedules posted in the parks for the most up-to-date information.
The Visitors
Disney World attracts a diverse demographic of visitors. Adults without children make up the largest number of guests, with only 37% of visitors coming from households with children under 18 years old. Families of various shapes and sizes, including newlyweds, parents with young kids, and multi-generational families with grandparents and grandchildren, are also regular visitors.
Disney World targets all age groups and genders, offering rides for all heights and ages, clubs and nightlife for adults, and accessibility for wheelchairs and strollers. The majority of visitors are white, followed by Black/African Americans as the second largest group. People who earn between $50,000 and $74,999 per year are the most likely to consider visiting Disney destinations.
Visitor Count
The average number of visitors to Disney World yearly is over 58 million. In 2019, Walt Disney World attracted 58.77 million visitors, with Magic Kingdom having the most visitors at 20.96 million. The visitor count varies by season, with the highest attendance typically occurring during holiday periods, school breaks, and most of the summer vacation.
The Disney World Experience
Visitors to Disney World can expect a wide range of experiences and attractions. The Magic Kingdom Park is home to iconic rides like "it's a small world," Haunted Mansion, and Pirates of the Caribbean. Epcot features attractions like Soarin' Around the World and Frozen Ever After, while Disney's Animal Kingdom offers attractions such as Avatar Flight of Passage and Expedition Everest.
Disney World also offers special events and tours, such as the Enchanting Extras Collection, which includes unique experiences like animal encounters and fireworks viewing. For a more exclusive experience, visitors can book VIP tours, dine at elite restaurants, or even take part in guided tours with Adventures by Disney.
Tips for Visitors
To make the most out of a visit to Disney World, visitors should plan ahead, prioritize attractions, use Disney Genie+, make dining reservations, stay on-site, download the My Disney Experience app, be flexible, take breaks, visit during less busy times, and engage in character experiences.
Unique Features of Disney World
Disney World is known for its immersive theming, continuous innovation, multiple theme parks, wide range of entertainment options, resort experiences, size and scope, exclusive attractions, friendly and helpful cast members, efficiency, and cleanliness.
Evolution of Visitor Experience
The visitor experience at Disney World has evolved over the years, with continuous improvements and innovations in attractions, technology, and services. New attractions and updates, expansion of the resort, technological advancements, improved guest services, and an emphasis on innovation are all part of Disney World's evolution.
Reviews From Visitors
Common feedback and reviews from visitors about their experience at Disney World include both positive and negative aspects. On the positive side, visitors often appreciate the immersive atmosphere, variety of attractions, and character interactions. However, there are also complaints about customer service, unpredictable crowd levels, and a decrease in the overall "magic" of the park.
Most Popular Park
The most popular Disney World park among visitors is Magic Kingdom, attracting 17.1 million visitors in 2022, making it the most visited theme park in the world.
In conclusion, Disney World is a place where everyone, from children to adults, can find something to enjoy. Whether it's meeting your favorite Disney character, experiencing thrilling rides, or simply soaking in the magical atmosphere, Disney World truly has something for everyone.
Frequently Asked Questions
What are the operating hours of Disney World?
Disney World's operating hours can vary depending on the park and the season. Typically, parks open between 8:00 AM and 9:00 AM and close between 8:00 PM and 10:00 PM. However, it's recommended to check the official Disney World website or the My Disney Experience app for the most accurate and up-to-date information.
What are the ticket prices for Disney World?
Ticket prices for Disney World can vary depending on the time of year, the number of days, and the type of ticket. A standard one-day, one-park ticket starts around $109 for adults. However, discounts are often available for multi-day tickets, and there are also options for park-hopper tickets, which allow access to multiple parks in a single day. For the most accurate pricing, it's best to check the official Disney World website.
Are there any special events or festivals at Disney World?
Yes, Disney World hosts a variety of special events and festivals throughout the year. Some of the most popular include the Epcot International Food & Wine Festival, the Mickey's Not-So-Scary Halloween Party, and the Epcot International Flower & Garden Festival. These events often feature special entertainment, food and drink offerings, and exclusive merchandise.
How can I make dining reservations at Disney World?
Dining reservations at Disney World can be made up to 60 days in advance through the official Disney World website or the My Disney Experience app. Some popular dining experiences can fill up quickly, so it's recommended to make reservations as early as possible.
What are some recommended hotels to stay at when visiting Disney World?
Disney World has a range of on-site hotels to suit various budgets and preferences. Some popular options include the Disney's Grand Floridian Resort & Spa for a luxury experience, the Disney's Art of Animation Resort for a family-friendly stay, and the Disney's Port Orleans Resort – Riverside for a moderate budget. Staying on-site provides benefits like early park entry and complimentary transportation to and from the parks.