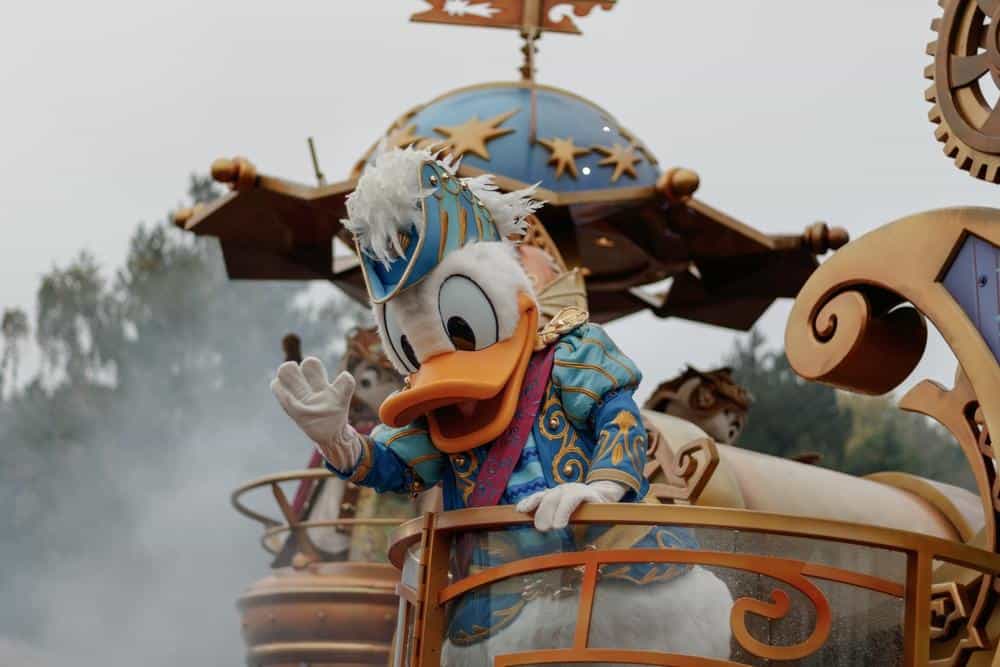 Disneyland CA, a magical destination for millions of visitors each year, is nestled in the heart of Orange County, in the city of Anaheim, California. This article will delve into the history, economic impact, and future plans of Disneyland CA, along with its unique relationship with Orange County.
Disneyland CA is located in Orange County, specifically in the city of Anaheim, California. It has been a significant part of the county since its opening in 1955, contributing not only to the local economy but also shaping the city's image as a tourist destination.
Disneyland CA and Orange County: A Historical Perspective
Disneyland, the first of Walt Disney's theme parks, opened its gates in 1955. It's the only park designed and constructed under the watchful eye of Walt Disney himself. Over the years, Disneyland has expanded and renovated, adding attractions like New Orleans Square, Bear Country, Mickey's Toontown, and Star Wars: Galaxy's Edge.
Disneyland's relationship with Anaheim and Orange County has been complex. While the entities are closely intertwined, they sometimes disagree on various issues. Despite these occasional conflicts, Disneyland has significantly contributed to Anaheim's economy and helped shape the city's image as a tourist destination.
Disneyland's Economic Impact on Orange County
Disneyland Resort plays a vital role in Orange County's economy. In 2018, the resort's total economic impact was $8.5 billion in Southern California, a 50% increase from 2013. Disneyland Resort is Orange County's largest employer, accounting for 3.6% of all jobs in the county.
Moreover, Disneyland Resort has a substantial fiscal impact, generating $509.6 million in state and local taxes during the fiscal year 2018. The city of Anaheim's General Fund alone receives more than $160 million in tax revenue from the resort.
Disneyland CA and Orange County Regulations
Disneyland CA operates under several unique laws and regulations in Orange County. One of the most significant is the DisneylandForward initiative, which aims to rezone the 490-acre Disneyland Resort as mixed-use, allowing Disney greater flexibility in placing attractions, hotels, restaurants, and other uses on their property.
Accessibility to Disneyland CA from Different Parts of Orange County
Disneyland CA is accessible from different parts of Orange County through various transportation options, such as trains, buses, and cars. The park provides services and facilities for guests with disabilities, including wheelchair rentals, quiet rooms, companion restrooms, and an assortment of eateries catering to different diets.
Orange County's Climate and Geography: Enhancing the Disneyland CA Experience
The climate and geography of Orange County contribute to the overall experience of visiting Disneyland CA. Anaheim has a Mediterranean-style climate, generally dry and pleasant throughout the year. The comfortable weather allows visitors to enjoy outdoor attractions and shows without worrying about extreme temperatures or weather conditions.
Disneyland CA's Future Plans in Orange County
Disneyland CA is planning a significant expansion project called "DisneylandForward." This project aims to reimagine the resort's existing boundaries and expand entertainment options, including new attractions, lands, or even a possible 3rd park, within the existing space.
Notable Landmarks in Orange County
Orange County is home to several notable landmarks and attractions, including Angel Stadium of Anaheim, Honda Center, Discovery Cube Orange County, Muzeo Museum and Cultural Center, Fullerton Arboretum, Knott's Berry Farm, Knott's Soak City, Santa Ana Zoo, Oak Canyon Nature Center, and Yorba Regional Park.
Conclusion
Disneyland CA, located in Orange County, continues to be a magical destination that draws millions of visitors each year. Its significant economic impact, coupled with future expansion plans, ensures that Disneyland CA will remain an integral part of Orange County for years to come.
Frequently Asked Questions
What are the operating hours of Disneyland CA?
Disneyland CA's operating hours vary depending on the season and day of the week. It is generally open from 8:00 AM to 12:00 AM, but it's always best to check the official Disneyland website for the most accurate and up-to-date information.
What are some of the top attractions at Disneyland CA?
Disneyland CA is home to a plethora of attractions. Some of the most popular ones include Space Mountain, Pirates of the Caribbean, The Haunted Mansion, It's a Small World, and the recently added Star Wars: Galaxy's Edge.
How much does it cost to visit Disneyland CA?
The cost of visiting Disneyland CA can vary depending on the type of ticket you purchase (single day or multi-day), the time of year, and whether you opt for the Park Hopper option. As of 2022, a single day ticket can range from $104 to $154. For the most accurate pricing, it's best to check Disneyland's official website.
Are there any hotels within Disneyland CA?
Yes, there are three hotels within Disneyland CA: Disneyland Hotel, Disney's Paradise Pier Hotel, and Disney's Grand Californian Hotel & Spa. Each offers unique experiences and amenities, allowing guests to extend their Disneyland adventure.
Can you bring your own food and drinks to Disneyland CA?
Disneyland CA allows guests to bring in food and drinks with some restrictions. Items that are not allowed include alcoholic beverages, glass containers (excluding small containers such as baby food jars), and any food or drink that requires heating or refrigeration.