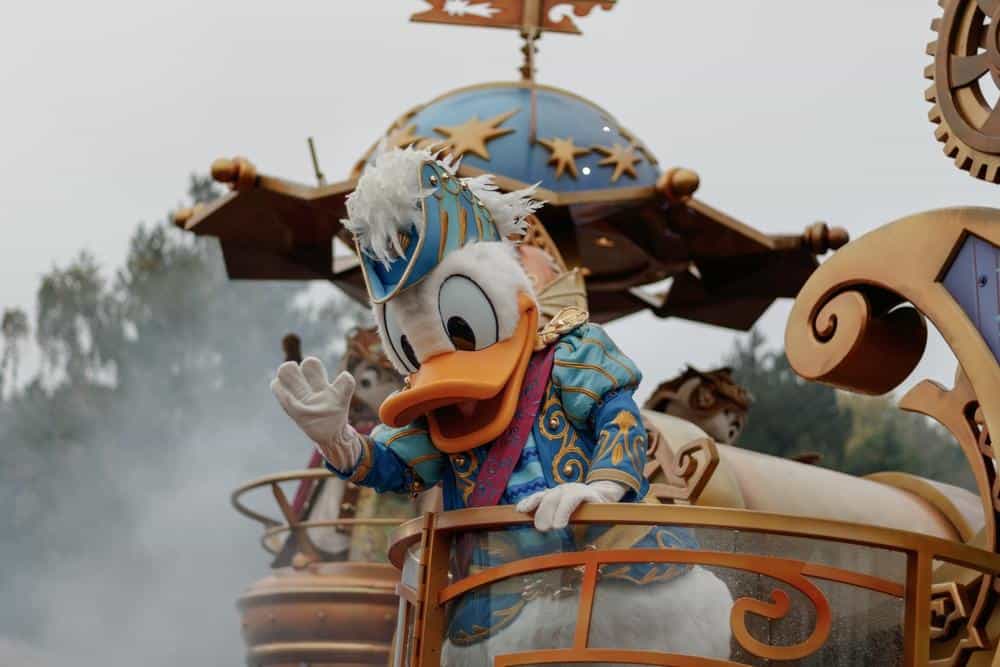 Disneyland, the original Disney theme park, has been a source of joy and wonder for millions of people around the world since it first opened its gates. But just how long has Disneyland been open?
Disneyland, the iconic Disney theme park, first opened its gates to the public on July 17, 1955. As of September 28, 2023, Disneyland has been open for 68 years, 2 months, and 11 days. Over these years, it has continuously evolved and expanded, introducing new attractions and experiences for its guests.
The Birth of Disneyland
Disneyland first welcomed guests on July 17, 1955. As of today, September 28, 2023, Disneyland has been spreading magic for 68 years, 2 months, and 11 days. The park was built on 160 acres of former orange groves in Anaheim, California, and cost $17 million to construct.
The creation and opening of Disneyland was a monumental task, spearheaded by none other than its founder, Walt Disney. He developed the concept for the entertainment resort in the 1950s and assembled a team of talented artists and designers from his Walt Disney Studio staff. He also created a new company called WED (his own initials) to help bring his vision to life. Another key figure was Disney's business partner Jack Wrather, who owned and operated the Disneyland Hotel.
The Evolution of Disneyland
Over the years, Disneyland has undergone significant evolution, expanding its horizons and adding new attractions, experiences, and lands. Some of the major changes and additions include:
New attractions: Disneyland has introduced numerous new attractions, such as the Haunted Mansion (1969), Matterhorn Bobsleds (1959), and Mickey & Minnie's Runaway Railway (2023).
New lands: New themed lands have been added to the park, including New Orleans Square (1966), Critter Country (1972), and Mickey's Toontown (1993).
Updated attractions: Many original attractions have been updated or reimagined over the years, such as Autopia, which has undergone several changes since its opening in 1955.
Nighttime spectaculars and celebrations: Disneyland has introduced various nighttime shows and special events, such as the Main Street Electrical Parade (1972) and the 100 Years of Wonder celebration in 2023.
Expansion plans: Disneyland has proposed a massive expansion project called DisneylandForward, which aims to update the existing theme park blueprints and boost the local economy through new offerings.
Disneyland's Impact on the Theme Park Industry
The opening of Disneyland revolutionized the concept of amusement parks. It introduced a cleaner, theme-based park where families could immerse themselves in the magical world that Walt Disney's films depicted on the big screen. Disneyland's innovative design featured four themed sections: Frontierland, Tomorrowland, Adventureland, and Fantasyland, all accessed from a plaza at the foot of Main Street, U.S.A. This approach to organizing the park's attractions set a new standard for theme parks and influenced the development of future parks around the world.
Disneyland's Iconic Attractions
Despite numerous additions and changes, several attractions have stood the test of time since Disneyland's opening. These include Autopia, Disneyland Railroad, Jungle Cruise, King Arthur Carrousel, Mad Tea Party, Main Street Cinema, Mark Twain Riverboat, Mr. Toad's Wild Ride, Peter Pan's Flight, and Snow White's Enchanted Wish. These attractions have become classics and continue to entertain guests today.
In conclusion, Disneyland has been open for over 68 years, constantly evolving and growing to provide magical experiences for its guests. Its influence on the theme park industry is undeniable, and its longevity is a testament to its enduring appeal.
Frequently Asked Questions
Who was the first guest to enter Disneyland?
The first guest to enter Disneyland was a college student named Dave MacPherson. He didn't ride any of the attractions because he had to rush back to school, but he received a lifetime pass to Disneyland as a reward for being the first paying guest.
How many people attended the opening day of Disneyland?
The opening day of Disneyland, also known as "Black Sunday," was attended by about 28,000 people. However, the day was marked by several operational mishaps due to the overwhelming crowd.
What is the most visited attraction in Disneyland?
The most visited attraction in Disneyland is "Pirates of the Caribbean." Since its opening in 1967, it has had over 400 million riders.
Has Disneyland ever closed before?
Yes, Disneyland has closed its doors a few times in its history. Some instances include the national day of mourning after the Kennedy assassination in 1963, the Northridge earthquake in 1994, and during the COVID-19 pandemic in 2020.
What does the DisneylandForward project entail?
The DisneylandForward project is a proposal for a multi-year public planning effort with the City of Anaheim. The plan includes potential expansion and development of Disneyland Park, Disney California Adventure Park, and the Disneyland Hotel. The goal is to bring more immersive experiences and entertainment to the Anaheim resort, enhancing its appeal for visitors.