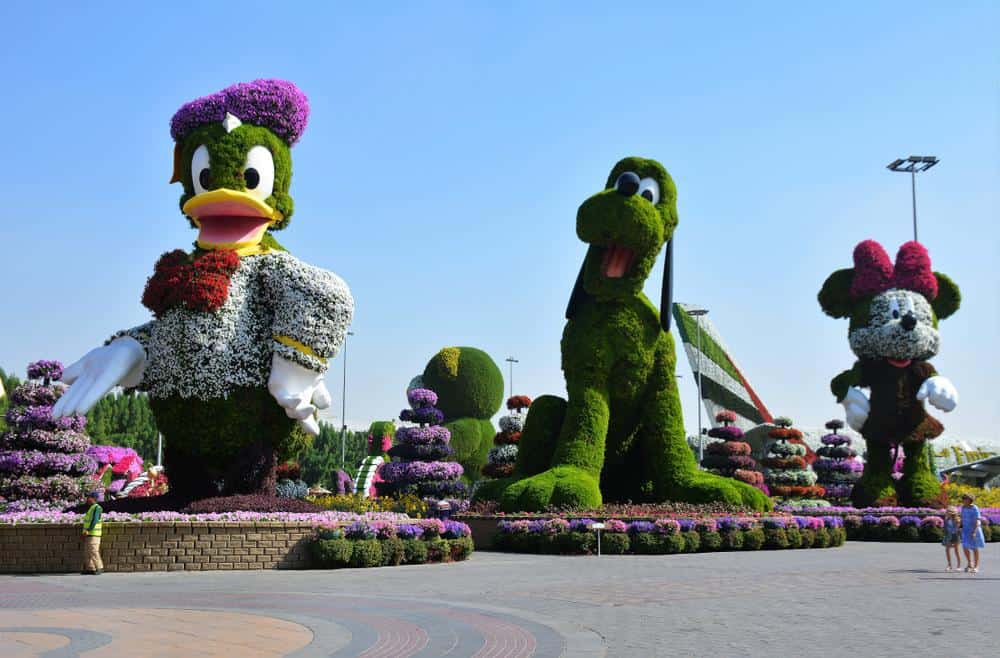 Cinderella's Castle is an iconic symbol of the Disney brand, standing tall and proud in the heart of Disney's Magic Kingdom in Orlando, Florida. But have you ever wondered what lies within the castle's towering turrets and elaborate stone walls? In this article, we'll delve into the depths of Cinderella's Castle and reveal its secrets.
Inside Cinderella's Castle at Disney World, you will find the exclusive Cinderella Castle Suite, the Cinderella's Royal Table restaurant, the Bibbidi Bobbidi Boutique, and a series of five mosaic murals that depict the story of Cinderella. The castle is also home to numerous hidden details and easter eggs for guests to discover.
A Royal Residence: The Cinderella Castle Suite
The castle is home to the exclusive Cinderella Castle Suite. Initially intended as an apartment for Walt Disney and his family, the suite was transformed into a luxurious accommodation for special guests and promotional winners in 2006. The suite features a salon, bedchamber, and bathroom, all adorned with opulent touches such as 4-karat gold molding, a 200-year-old writing desk, and stained glass scenes from Cinderella.
A Taste of Royalty: Cinderella's Royal Table
Cinderella's Castle houses a fine-dining restaurant known as Cinderella's Royal Table. Here, guests can dine with Disney princesses in a grand setting reminiscent of a royal banquet hall. The menu offers a range of delectable dishes, ensuring a dining experience that is fit for a king (or queen!).
A Fairy Tale Told in Mosaics
One of the most stunning features of Cinderella's Castle is the series of five mosaic murals that tell the story of Cinderella. Designed by Disney artist Dorothea Redmond and crafted by a team of six artists, the murals contain over 300,000 pieces of Italian glass in more than 500 colors, some of which are fused with sterling silver and 14-karat gold.
A Magical Makeover: Bibbidi Bobbidi Boutique
For younger guests, the Bibbidi Bobbidi Boutique offers a chance to transform into a princess or knight. Located inside Cinderella's Castle, this beauty salon provides magical makeovers for children aged 3-12, complete with costumes, hairstyling, and a sprinkle of fairy dust.
Disney is known for incorporating hidden details and easter eggs into their parks, and Cinderella's Castle is no exception. From the crown that appears over Cinderella's head at the fountain when viewed from a child's height to the horse and wagon tracks in New Fantasyland, there are plenty of hidden gems to discover.
A Monument to Imagineering
Cinderella's Castle is more than just a building; it's a testament to the creativity and innovation of Disney's Imagineers. From its design, inspired by various European castles, to its construction using modern materials like concrete and steel, the castle is a perfect blend of fantasy and reality.
In conclusion, Cinderella's Castle at Disney World is a treasure trove of magic and wonder. Whether you're dining with princesses, exploring the castle suite, or simply admiring the architecture, there's always something new to discover within its walls. So next time you visit the Magic Kingdom, make sure to take a moment to appreciate the castle's many hidden secrets.
Frequently Asked Questions
Can anyone book a stay in the Cinderella Castle Suite?
Unfortunately, the Cinderella Castle Suite cannot be booked or reserved. It's typically only available to a very select few, often through promotional events or contests run by Disney.
How can I make a reservation for Cinderella's Royal Table?
Reservations for Cinderella's Royal Table can be made online through the Disney World website or by calling Disney Dining. It's recommended to make reservations as early as possible, as this is a very popular dining experience.
What are the operating hours for Bibbidi Bobbidi Boutique?
The Bibbidi Bobbidi Boutique generally operates from 8:00 AM to 7:00 PM, but hours can vary depending on the season and park hours. It's best to check the official Disney World website for the most current information.
Are there any age restrictions for the Bibbidi Bobbidi Boutique?
Yes, the Bibbidi Bobbidi Boutique experience is available for children aged 3 to 12.
Can I visit the castle without a park ticket?
No, access to Cinderella's Castle, like all attractions within Disney's Magic Kingdom, requires a valid park admission ticket.