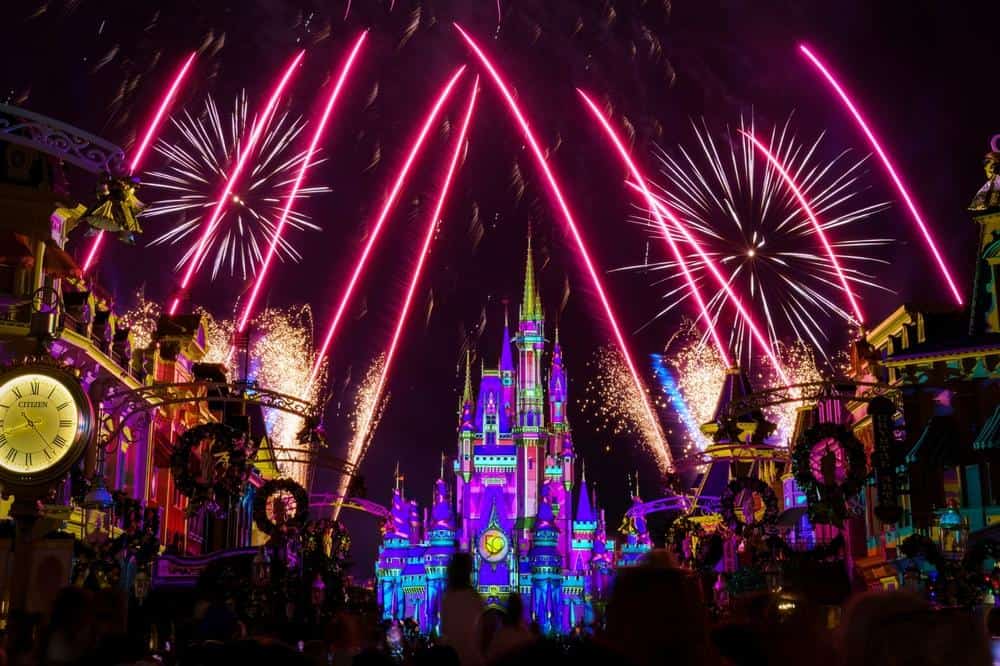 Visiting the Magic Kingdom for the first time can be both exciting and overwhelming. This guide offers comprehensive and detailed advice, from insider tips to must-do attractions, to ensure your trip to Disney's most iconic park is magical and memorable.
Before going to Magic Kingdom, it's important to plan your visit, prioritizing what you want to see and do. Arrive early to beat the crowds and witness the park's opening ceremony. Understand the transportation options and the rope drop system. Consider using Disney Genie+ and Lightning Lane services to prioritize the best rides. Explore various dining options and plan to take breaks throughout the day. Lastly, it's recommended to plan for multiple days to fully experience what Magic Kingdom has to offer.
Plan Your Visit
Magic Kingdom is home to numerous rides, attractions, entertainment options, and dining experiences. To make the most of your visit, prioritize what you want to see and do. Whether you're a thrill-seeker itching to get on Space Mountain or a Disney aficionado eager to meet Mickey Mouse, planning is crucial to ensure you don't miss out on your top picks.
Arrive Early
Magic Kingdom can get crowded, especially during peak seasons. It's best to arrive early, preferably 30 minutes before the official opening time. Early arrival not only allows you to beat the crowds but also gives you the opportunity to witness the park's opening ceremony, "Let the Magic Begin," which starts five minutes before the park opens.
Transportation
If you're staying at a Disney hotel, you have several transportation options to reach the park gates. These include the bus, monorail, resort boat, or walking path. Each has its pros and cons, so choose the one that best suits your needs and preferences.
Rope Drop
Magic Kingdom has a rope drop system that might seem complicated to first-timers. However, the concept is simple: once the gates open, all guests are allowed onto Main Street and into the park's hub. This gives you the opportunity to be among the first to enter Fantasyland, the most popular part of the park.
Top Rides
Some of the best rides at Magic Kingdom include TRON Lightcycle Run, Seven Dwarfs Mine Train, Pirates of the Caribbean, Haunted Mansion, and Peter Pan's Flight. These attractions offer a blend of thrill and nostalgia, making them a must-visit on your trip.
Disney Genie+ and Lightning Lane
These services can help you save time and prioritize the best rides. Disney Genie+ is a paid service that allows you to reserve access to select attractions, bypassing the standby line. On the other hand, Lightning Lane offers expedited access to some of the most popular attractions.
Dining Options
Magic Kingdom offers a variety of dining options, from quick service to fine dining. Some popular restaurants include Be Our Guest Restaurant, Crystal Palace, Cinderella's Royal Table, and Jungle Navigation Co., Ltd. Skipper Canteen. Don't forget to try the Dole Whip Float from Aloha Isle or the Mickey Pretzels!
Entertainment
Magic Kingdom features a welcome show, daily parade, stage show, cavalcades, and a nighttime spectacular. Plan your day around these events to ensure you don't miss out on the magic.
Take Breaks
Visiting the park can be exhausting, so schedule breaks throughout the day. Consider visiting the park in the morning, taking a break in the afternoon, and returning in the evening. This strategy will help you avoid the afternoon heat and the most crowded times.
Plan for Multiple Days
There's a lot to see and do at Magic Kingdom, so it's recommended to spend more than one day in the park. This will allow you to experience all the attractions, shows and character meet-and-greets without feeling rushed.
In conclusion, a trip to Magic Kingdom is a magical experience that requires careful planning. By following these tips, you can ensure your visit is memorable and enjoyable. Whether it's your first trip or your hundredth, Magic Kingdom offers something new and exciting for everyone.
Frequently Asked Questions
What is the best time to visit Magic Kingdom?
The best time to visit Magic Kingdom is during the off-peak seasons, typically between January and early February or late August through September. During these times, the park is less crowded and the weather is more comfortable.
How can I book dining reservations at Magic Kingdom?
You can book dining reservations at Magic Kingdom through the Disney World website or the My Disney Experience mobile app. Reservations can be made up to 60 days in advance.
Are there any height or age restrictions for the rides at Magic Kingdom?
Yes, some rides at Magic Kingdom have height restrictions. For example, Space Mountain requires riders to be at least 44 inches tall. It's best to check the official Disney website for the most up-to-date information.
Can I bring my own food and drink into Magic Kingdom?
Yes, guests are allowed to bring their own food and non-alcoholic beverages into Magic Kingdom, as long as they are not in glass containers. However, large coolers are not permitted.
Is there any special assistance for guests with disabilities?
Yes, Disney offers a variety of services for guests with disabilities, including wheelchair and ECV rentals, visual and hearing assistance, and the Disability Access Service (DAS), which allows guests with disabilities to schedule return times for attractions to avoid waiting in line.