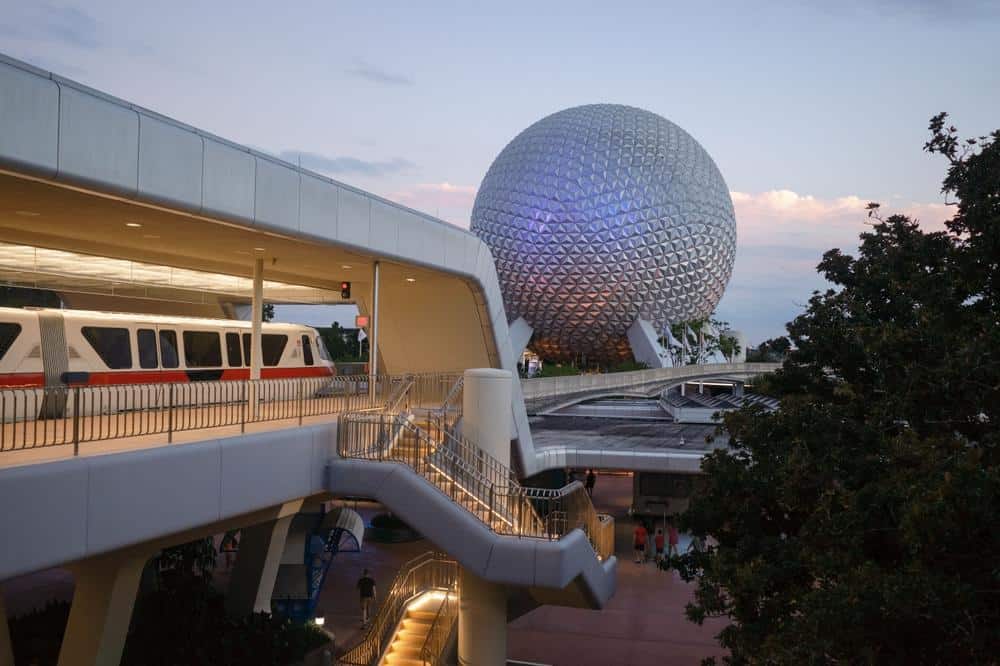 Epcot, one of four theme parks at Walt Disney World Resort in Florida, is a vast playground of discovery, exploration, and excitement. With a variety of attractions, shows, dining experiences, and shopping options, it's a must-visit destination for any Disney fan. But what exactly is open at Epcot? Let's dive deep into this topic.
Epcot, a theme park at Walt Disney World Resort, typically operates from 9 AM to 9 PM, with operating hours extended during holidays and special events. The park offers a wide range of open attractions such as Guardians of the Galaxy: Cosmic Rewind, Remy's Ratatouille Adventure, and Frozen Ever After. Dining options, shopping experiences, and special events are also open for guests to enjoy. For the most accurate, up-to-date information, always check the official Disney website or the My Disney Experience app.
Current Operating Hours
Typically, Epcot operates from 9 AM to 9 PM. However, these hours may vary, especially during holidays, weekends, and special events. Early Theme Park Entry is available for guests of Disney hotels and select partner hotels, allowing them to enter the park 30 minutes before others. Always check the official Disney website or the My Disney Experience app for the most accurate, up-to-date information.
Main Attractions
Epcot offers a wide range of attractions to cater to different age groups and interests. From thrilling rides to educational exhibits, there's something for everyone. Here are some of the main attractions currently open:
Guardians of the Galaxy: Cosmic Rewind
Remy's Ratatouille Adventure
Frozen Ever After
Test Track
Soarin' Around The World
Spaceship Earth
The World Showcase is another highlight of Epcot. It features pavilions representing different countries, offering unique cultural experiences, dining, and shopping opportunities.
Dining Options
Epcot is known for its diverse dining options. From quick-service spots to table service restaurants, there is an array of cuisines to explore. Some popular dining options include:
Takumi-Tei (Japan Pavilion)
Coral Reef (World Nature area)
Space 220 (Next to Mission: SPACE)
Les Halles Boulangerie Patisserie (France Pavilion)
Sunshine Seasons (The Land Pavilion)
Special Events and Shows
Epcot hosts various special events and shows throughout the year. The park is known for its festivals such as the EPCOT International Food & Wine Festival, EPCOT Festival of the Holidays, EPCOT International Festival of the Arts, and EPCOT International Flower & Garden Festival. Live performances like the Voices of Liberty, Turtle Talk with Crush, and others add to the park's lively atmosphere.
Shopping Experiences
Epcot offers a variety of shopping experiences. From Disney-themed merchandise to unique cultural items from around the world, shopping at Epcot is an adventure in itself. Some of the notable shops include Creations Shop, Port of Entry Shop, Gateway Gifts, Pin Traders – Camera Center, and Pin Central.
COVID-19 Safety Measures
Epcot prioritizes the safety of its guests and staff. The park has implemented several safety measures in response to COVID-19. These include encouraging vaccinations, promoting mask-wearing, practicing social distancing, and maintaining proper hygiene practices.
Holiday Hours
During the holidays, Epcot extends its operating hours for special events like the International Festival of the Holidays. Extended Evening Hours are also available on certain dates, allowing more time for guests to enjoy the park's offerings.
In conclusion, Epcot offers a rich, diverse, and exciting experience for its guests. Whether you're a thrill-seeker, a foodie, a shopping enthusiast, or a culture lover, there's always something open at Epcot for you to explore and enjoy.
Frequently Asked Questions
What are some good tips for first-time visitors to Epcot?
First-time visitors should plan their visit ahead of time, as Epcot is a large park with numerous attractions. It's beneficial to prioritize the attractions you want to see most. Use the My Disney Experience app to check wait times and book dining reservations. Don't miss out on the World Showcase, and be sure to try some international cuisines. Lastly, wear comfortable shoes as there is a lot of walking involved.
Can I bring my own food and drinks into Epcot?
Yes, guests are allowed to bring food items into the park, including snacks and foods that do not require heating. However, alcoholic beverages and glass containers are not permitted. For drinks, reusable water bottles are a good option as there are multiple water refill stations throughout the park.
Is there a FastPass system at Epcot?
Yes, Epcot uses the Disney Genie+ service (formerly FastPass+), which allows guests to skip the regular lines at select attractions for an additional fee. This service can be very useful for maximizing your time in the park.
Are there any height restrictions for the rides at Epcot?
Yes, some rides at Epcot do have height restrictions. For example, Test Track and Soarin' require riders to be at least 40 inches tall, while Guardians of the Galaxy: Cosmic Rewind requires riders to be at least 44 inches tall. Always check the specific ride information before lining up.
Is Epcot wheelchair accessible?
Yes, Epcot is wheelchair accessible. The park offers wheelchair rental, and most attractions, restaurants, shops, and restrooms are accessible to guests with mobility disabilities. However, some attractions require guests to transfer from their wheelchair to the ride vehicle.