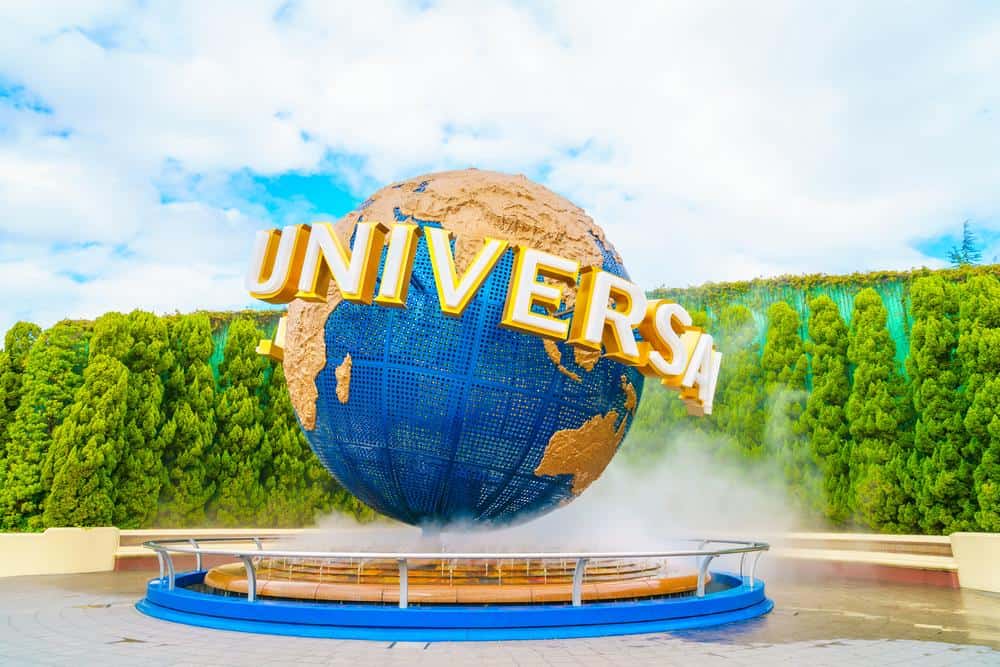 Visiting Universal Studios Orlando is an exciting adventure filled with thrilling rides, interactive attractions, and magical experiences. However, before you can start exploring the enchanting world of Universal Studios, there's one crucial detail to figure out: where to park? In this comprehensive guide, we'll cover everything you need to know about parking at Universal Studios Orlando.
Universal Studios Orlando offers several parking options including General Parking for $27 per day, Prime Parking for $50 to $60 per day, RV/Bus Parking for $32, Valet Parking ranging from $27 to $75, and Disabled Parking at the general parking cost. The parking structures are typically open from 6 AM to 2 AM. Alternative transportation options such as rideshare services, public buses, and shuttles are also available.
Parking Options at Universal Studios Orlando
Universal Studios Orlando offers several parking options to cater to the needs of all its visitors. Here's a breakdown of the available options:
General Parking
Costing $27 per day, general parking is the most basic and least expensive parking option. However, the parking spots may be a bit farther from the park entrance compared to other options.
Prime Parking
For a cost ranging from $50 to $60 per day, you can enjoy prime parking, which offers parking spots closer to the park entrance, reducing the walking distance.
Prime Upgrade
If you've opted for general parking but wish to get closer to the park entrance, you can upgrade to the prime parking for an additional $32.
RV/Bus Parking
Driving an RV or a bus? Universal Studios Orlando has designated parking spaces for these larger vehicles. The cost for this parking is $32.
Valet Parking
Valet parking offers the convenience of having your car parked for you. The cost for valet parking is $27 for less than 2 hours, $75 for more than 2 hours before 6 PM, and $40 for more than 2 hours after 6 PM.
Disabled Parking
Universal Studios Orlando also offers parking for disabled guests on Level 3, which has direct access to the covered walkways. The cost for disabled parking is the same as general parking.
Operating Hours of the Parking Structures
The parking structures at Universal Studios Orlando typically open at 6 AM and close one hour after CityWalk closes, which is usually around 2 AM. However, these hours can vary, so it's always a good idea to check the official Universal Studios Orlando website or contact them directly for the most accurate and up-to-date information.
Re-Entry to the Parking Area
The policy for re-entering the parking area after leaving depends on the specific location or venue. Some locations may allow one parking lot re-entry by showing your parking ticket at the tollbooths, while others might not allow in-and-out privileges. Always check the specific policies of the location you are visiting to determine if you can leave and return without paying an additional fee.
Alternative Transportation Options
If you prefer not to drive, there are several alternative transportation options to reach Universal Studios Orlando:
Rideshare Services like Uber and Lyft
Public Buses
I-RIDE Trolley
Walking, if you're staying at a nearby hotel
Universal's SuperStar Shuttle, exclusive to guests staying at Universal Orlando Resort Hotels
Shared Shuttle Services
Remember to compare rates and check for any promotions or discounts before choosing your transportation option.
Conclusion
Parking at Universal Studios Orlando is straightforward and offers a variety of options to suit every visitor's needs. Whether you're looking for the most affordable option or the most convenient, you're sure to find a solution that works for you. Remember to arrive early to secure a good spot, and don't forget to take a photo of your parking spot to help you locate your car at the end of the day. Happy parking!
Frequently Asked Questions
What is the address of the parking area at Universal Studios Orlando?
The address for Universal Studios Orlando, including its parking structures, is 6000 Universal Boulevard, Orlando, FL 32819.
Are there any discounts available for parking at Universal Studios Orlando?
Universal Studios Orlando does not typically offer discounts on parking. However, they do offer a reduced rate for Florida residents after 6 PM, except during special events. Always check the official website for the most up-to-date information.
Can I book my parking spot in advance?
Unfortunately, Universal Studios Orlando does not offer the option to reserve parking spaces in advance. Parking is available on a first-come, first-served basis.
Is there a special parking area for electric vehicles?
Yes, Universal Studios Orlando provides designated parking spaces for electric vehicles on the first level of the parking structures.
How can I pay for parking at Universal Studios Orlando?
Universal Studios Orlando accepts cash, debit cards, and most major credit cards for parking payments. They also accept contactless payments such as Apple Pay and Google Pay.