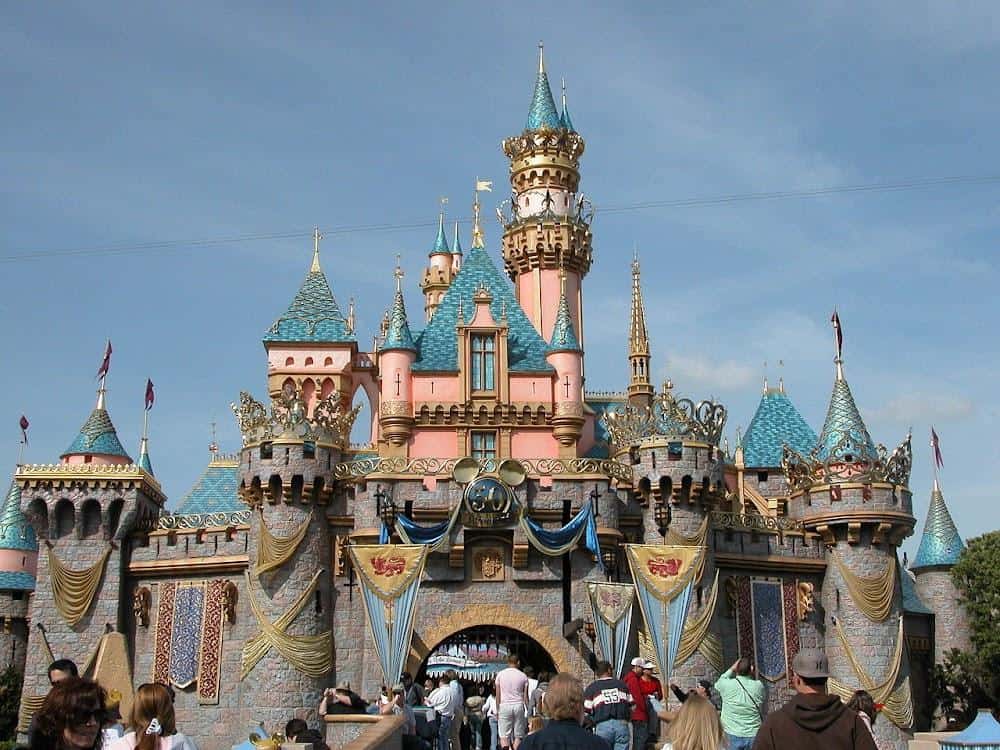 Working at Disneyland, fondly known as "The Happiest Place on Earth," is a dream for many. The iconic theme park is not only a magical place for its visitors, but it also offers a unique and rewarding experience for its employees. If you're considering a career at Disneyland, here are some compelling reasons that might seal the deal for you.
Working at Disneyland can be a rewarding experience due to its unique and enriching work culture, diverse opportunities for creativity and innovation, comprehensive employee benefits, and opportunities for career growth and personal development. Additionally, Disneyland offers programs for community involvement, allowing employees to give back. However, potential challenges such as reports of worker abuse and low wages should also be taken into consideration.
A Unique and Enriching Work Culture
Disneyland's work culture is unique and deeply influenced by the values of its founder, Walt Disney. The spirit of Walt Disney is ever-present, inspiring employees to strive for excellence and create magical experiences for guests. Disneyland strives to create work environments that inspire optimism and drive innovation for all employees, at all levels. The company continually adapts to the evolving needs of their people and put the responsibility for an inclusive culture in the hands of their leaders and employees through comprehensive education and engagement efforts.
Diverse Opportunities for Creativity and Innovation
Disneyland offers a variety of opportunities for creativity and innovation to its employees. From the Disney Imagination Campus to the Disney Aspire program, employees are given various platforms to express their creativity, gain new skills, and contribute to the company's culture of innovation. Disneyland employees also have the opportunity to participate in creative projects and contribute to the company's global marketing efforts.
Comprehensive Employee Benefits and Perks
Disneyland offers a competitive total rewards package that includes pay, health and savings benefits, time-off programs, and educational opportunities. After two weeks of employment, both full-time and part-time Disney employees are eligible to receive complimentary theme park admission. In addition to getting unlimited access to the parks for themselves, employees can bring up to three guests each time they visit the park. Disneyland employees also enjoy discounts at select hotels, dining, merchandise, and recreation locations.
Career Growth and Personal Development
Working at Disneyland can contribute significantly to a person's career growth and personal development. The company provides intentional training for all incoming employees, equipping them with the skills to complete their jobs and a clear understanding of their role within the organization. Disneyland also offers the Disney Aspire program that pays 100% of tuition upfront, allowing employees to further their education while working for Disney, leading to further career advancement opportunities.
Community Involvement
Disneyland believes in giving back to the community and provides opportunities for employees to volunteer through Disney VoluntEARS. This allows employees to make a difference in their communities, further enhancing their work experience.
However, it's important to note that while Disneyland offers many attractive benefits, there have been reports of worker abuse and low wages. Therefore, potential employees should carefully consider all aspects of working at Disneyland before making a decision.
In conclusion, working at Disneyland can provide a unique and rewarding experience. From its unique work culture and diverse opportunities for creativity and innovation to its comprehensive employee benefits and community involvement programs, Disneyland offers a multitude of reasons for wanting to join their team. As with any job, it's important to consider all aspects, including the potential challenges, to make an informed decision.
Frequently Asked Questions
What is the Disney Aspire program?
The Disney Aspire program is a unique benefit offered by Disney to its employees. It's an education investment program that covers 100% of tuition upfront for employees to pursue higher education degrees or vocational skill programs. The goal of the program is to provide employees with the opportunity to gain new skills and knowledge that can enhance their careers within Disney or beyond.
What is the Disney VoluntEARS program?
The Disney VoluntEARS program is a community service initiative where Disney employees can engage in volunteer work. The program offers a variety of opportunities, from local community projects to international relief efforts, allowing employees to make a positive impact in their communities.
What are the work hours like at Disneyland?
The work hours at Disneyland can vary significantly based on your role and the time of year. During peak seasons, like summer and holidays, employees may be required to work longer hours and more days per week. However, Disney is known to be accommodating in terms of scheduling and tries to offer flexible work hours where possible.
How can I apply to work at Disneyland?
You can apply to work at Disneyland through the Disney Careers website. The site provides a comprehensive list of current job openings, and you can apply directly online. It's recommended to tailor your resume and cover letter to the specific role you're interested in to increase your chances of getting an interview.
Is there any accommodation provided for employees at Disneyland?
Disneyland does not typically provide housing for its employees. However, they do offer resources to help employees find housing in the local area, and some roles, such as those in the Disney College Program, may have housing options available.