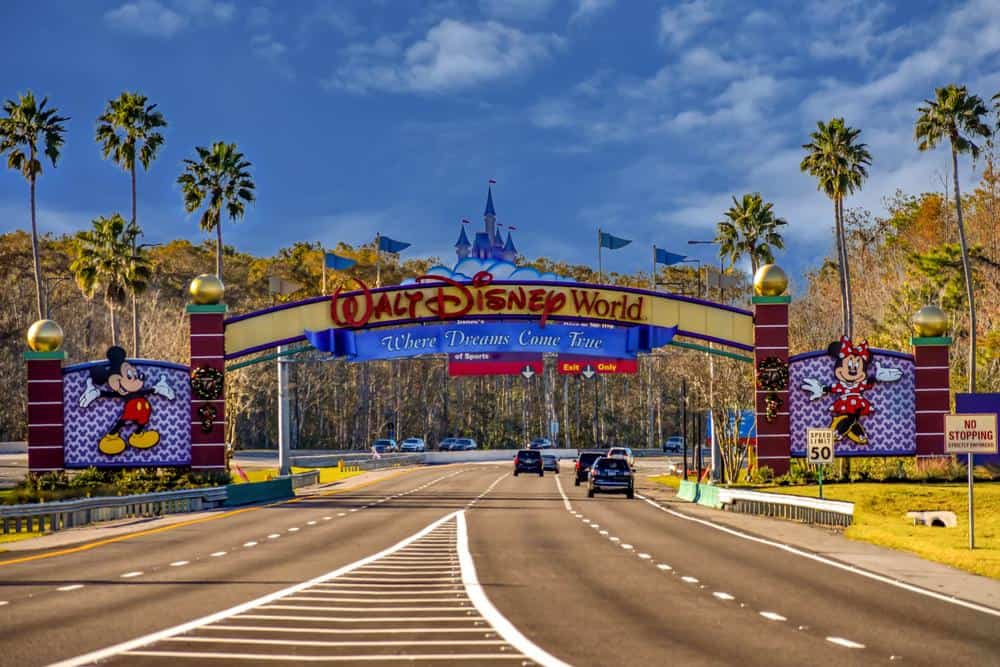 Disney World, located in the heart of Florida, is a massive entertainment and recreation center that spans nearly 40 square miles. It is an expansive universe of its own, housing four unique theme parks, two water adventure parks, numerous resort hotels, golf courses, spas, and the Disney Springs entertainment-shopping-dining complex.
Disney World is a massive entertainment and recreation center in Florida, featuring four theme parks, two water parks, numerous resort hotels, and an entertainment-shopping-dining complex. It offers a magical and immersive experience with a variety of attractions, rides, and experiences that cater to different age groups. Iconic attractions, unique foods, and merchandise, special events, and meticulous attention to detail make every visit to Disney World a unique and memorable experience. It's best to plan your visit during off-peak months for less crowd and pleasant weather.
The Magic of Disney World
A visit to Disney World is an immersive journey into a world of enchantment and wonder. The atmosphere is magical and captivating, with breathtaking architecture, vibrant colors, and meticulous landscaping. The background soundtrack enhances the thematic experience of each area, and the attention to detail is evident in every corner of the park.
Each of the four theme parks – Magic Kingdom, Epcot, Disney's Hollywood Studios, and Disney's Animal Kingdom – transports guests into a different world, each with its own unique attractions, experiences, and adventures. The parks cater to different age groups and interests, offering a wide range of attractions, rides, and experiences that make every visit to Disney World a unique and memorable experience.
A Tour of the Disney World Theme Parks
Magic Kingdom is the quintessential Disney park, known for its enchanting lands and attractions. From the fairy tale dreams of Fantasyland to the futuristic visions of Tomorrowland, Magic Kingdom brings storybook fantasies to life.
Epcot offers a glimpse into the wonders of tomorrow at Future World and a chance to travel the globe at World Showcase. It's a fusion of technology, innovation, and world cultures.
Disney's Hollywood Studios transports guests into the world of movies, television, and music. It's a place where you can experience the glitz and glamour of Hollywood.
Disney's Animal Kingdom is a blend of a theme park and a wildlife reserve. It immerses visitors in the beauty and wonder of nature and wildlife, with attractions like Avatar Flight of Passage and Kilimanjaro Safaris.
Iconic Attractions and Experiences
Disney World is home to a plethora of attractions and experiences. Some of the most popular attractions include Avatar Flight of Passage, Seven Dwarfs Mine Train, Space Mountain, Pirates of the Caribbean, and Star Wars: Rise of the Resistance.
In addition to these popular attractions, Disney World offers various special events, tours, and unique experiences, such as animal encounters, dining experiences, and fireworks viewing experiences. There are also numerous hidden secrets and unique things to do throughout the parks, such as finding Hidden Mickeys and exploring Imagineer touches.
Catering to Different Age Groups
Disney World caters to different age groups by offering a variety of attractions, experiences, and accommodations suitable for all ages. From attractions and experiences designed for young children to experiences tailored for teens and adults, Disney World ensures that there is something for everyone to enjoy.
Iconic Foods and Merchandise
Disney World also offers a range of iconic foods, drinks, and merchandise. Some popular items include Dole Whip, Mickey Pretzels, and the Grand Marnier Orange Slush. You can find these items at various shops throughout the parks and resorts.
The First-Time Visitor Experience
A first-time visit to Disney World can be an unforgettable experience filled with magic and excitement. However, it's essential to plan ahead, prioritize your must-do attractions, and be flexible with your schedule to make the most of your time at the resort.
The Best Times to Visit
The best times to visit Disney World depend on your preferences for weather, crowd levels, and special events. In general, the best months to visit Disney World for lower crowd levels and pleasant weather are January, February, September, and October.
In conclusion, Disney World is a magical universe that offers an immersive, enchanting, and unforgettable experience to its visitors. From thrilling rides to captivating shows, from delicious food to unique merchandise, Disney World truly has something for everyone. Whether you're a first-time visitor or a seasoned Disney pro, there's always something new and exciting to discover at Disney World.
Frequently Asked Questions
What are the operating hours of Disney World?
The operating hours of Disney World vary depending on the park and the day. Each park has different opening and closing times, and these can also change based on special events or seasons. It's always best to check the official Disney World website or the My Disney Experience app for the most accurate and up-to-date information.
Are there any dining options for people with dietary restrictions?
Yes, Disney World offers a variety of dining options for guests with dietary restrictions. Many restaurants offer vegetarian, vegan, gluten-free, and allergy-friendly options. Guests can also speak with a chef or a cast member at any dining location to discuss their dietary needs.
How can I avoid long lines for attractions?
Disney World offers several ways to avoid long lines. One is by using the FastPass+ service, which allows you to reserve access to select attractions, entertainment, and more. Another way is to arrive early, as lines are typically shorter in the morning. Lastly, consider visiting during less busy times of the year, such as late January, early February, and the fall.
Is it possible to visit all four parks in one day?
While it is technically possible to visit all four parks in one day, it would be quite challenging and may not allow you to fully enjoy the experience at each park. It's typically recommended to dedicate at least one day to each park to fully enjoy the attractions and experiences.
What is the best way to get around Disney World?
Disney World provides various transportation options for guests, including buses, monorails, boats, and even a gondola system called the Skyliner. These services are complimentary for guests staying at a Disney Resort hotel. For guests who prefer to drive, parking is available at each park for a fee.