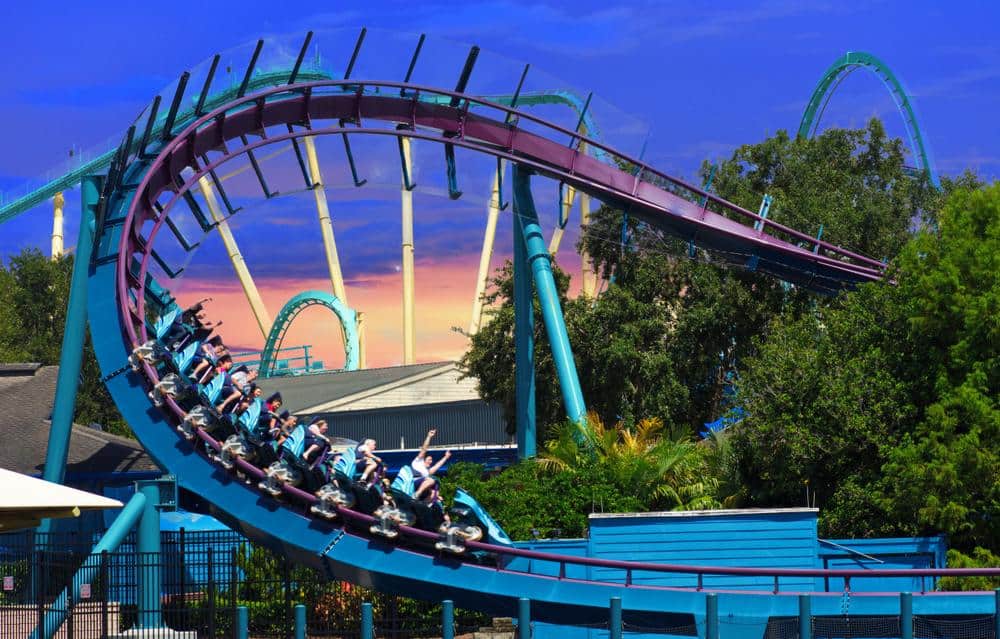 Disney is known for creating magical experiences that transport you into different worlds, but did you know that one of these worlds is filled with real, live animals? That's right, at Disney's Animal Kingdom Lodge, you can step into the heart of Africa and witness a variety of exotic animals right from your window. In this comprehensive guide, we'll delve into the unique animal viewing opportunities available at this Disney resort.
The Disney resort where you can see animals is Disney's Animal Kingdom Lodge. Located on a 33-acre wildlife preserve, the resort is home to over 200 hoofed animals and birds representing almost 40 species. Guests can view these animals from various points in the resort, including their own rooms if they book a savanna-view room.
Disney's Animal Kingdom Lodge: A Wildlife Haven
Located on a 33-acre wildlife preserve, the Animal Kingdom Lodge is home to over 200 hoofed animals and birds representing almost 40 species. The resort's unique horseshoe-curved design provides spectacular views of four lush savannas, where animals like zebras, giraffes, antelopes, elks, kudus, gazelles, wildebeests, and exotic birds roam freely.
At the heart of the resort is the Arusha Rock Overlook, a large animal viewing area that offers breath-taking views of the savanna. Other viewing areas include the Uzima Overlook near the pool at Jambo House and the second floor of Zebra Trail. By staying in a savanna-view room, you can wake up to the sight of these magnificent creatures right outside your window.
Unique Animal Experiences
The Animal Kingdom Lodge offers a variety of animal-related activities that provide guests with opportunities to interact with and observe animals in a fun and engaging way.
Night Vision: At the Pembe Savanna Overlook, guests can use night vision devices to observe over 30 species of animals on the savanna from 6 pm to 7 pm.
Starlight Safari: Hop aboard a safari vehicle for a one-hour nighttime expedition, using night vision devices to look for various animal species.
Animal Enrichment: Participate in preparing interactive objects and puzzle feeders for the animals on the savannas.
Disney's Conservation Efforts
Disney's commitment to wildlife conservation is evident through various initiatives, programs, and partnerships. The Disney Conservation Fund, for instance, has directed more than $125 million to support nonprofit organizations working with communities to reverse the decline of wildlife worldwide.
Nearly a third of the Walt Disney World Resort has been permanently set aside for wildlife conservation. The company has also helped establish and support the protection of The Nature Conservancy's Disney Wilderness Preserve, which covers 11,500 acres of restored wetlands and is home to more than 1,000 species of plants and animals.
Tips for Maximizing Wildlife Viewing
To make the most of your wildlife viewing experiences at Disney's Animal Kingdom Lodge, keep these tips in mind:
Explore viewing areas: Visit the Arusha Rock Overlook and other viewing areas around the resort.
Use the Wildlife Field Guide: Pick up a Wildlife Field Guide (found in your guest room) to help identify each animal species on the savanna.
Visit during different times of the day: Since animals move freely on the savannas, views from specific locations will change depending on the time of day and even the weather.
Engage with Cast Members: Cast Members are often available at viewing areas to offer fun animal facts and answer questions.
Disney's Animal Kingdom Lodge offers a unique and unforgettable experience for animal lovers. Whether you're enjoying a meal at the resort restaurants, relaxing in your room, or exploring the grounds, there's always an opportunity to witness the beauty of wildlife in its natural habitat.
Frequently Asked Questions
What are the hours of operation for the viewing areas at Disney's Animal Kingdom Lodge?
The viewing areas are accessible 24/7. However, the availability of Cast Members and specific activities like Night Vision may vary.
Can I feed the animals at Disney's Animal Kingdom Lodge?
No, feeding the animals is strictly prohibited to ensure their health and safety. The animals are fed a specific diet by Disney's animal care team.
Are there any additional costs for the animal-related activities at the Animal Kingdom Lodge?
While many animal viewing opportunities are included in your stay, some activities like the Starlight Safari may require an additional fee.
Can I choose a savanna-view room when booking my stay at the Animal Kingdom Lodge?
Yes, you can request a savanna-view room when booking your stay. However, these rooms are subject to availability and may come at a higher cost compared to standard rooms.
Can I visit the Animal Kingdom Lodge for animal viewing if I'm not staying at the resort?
Yes, non-resort guests can visit the resort's restaurants and viewing areas. However, some benefits like access to the Night Vision activity may be exclusive to resort guests.