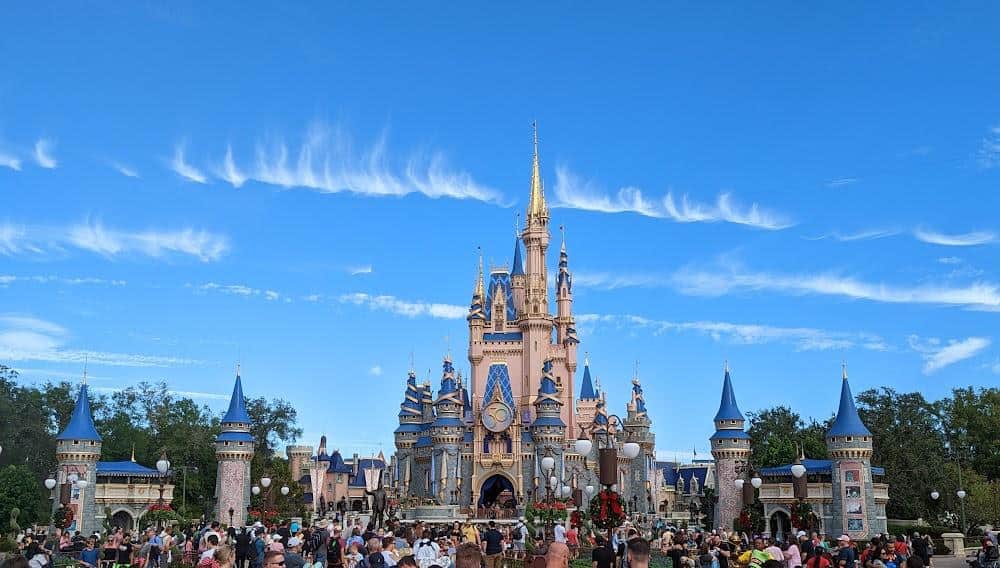 Travelling to Disney World is a dream for many families and individuals across the globe. However, the costs associated with a Disney vacation can sometimes be daunting. But don't despair! With the right strategies and planning, it's entirely possible to enjoy the magic of Disney World on a budget. In this comprehensive guide, we'll explore various ways to save money on accommodations, park tickets, dining, transportation, and more.
Going to Disney World on a budget involves choosing affordable accommodations like value resorts or off-site hotels, timing your visit during the low season, finding the best deals on park tickets by buying in advance or through authorized discount brokers, saving on transportation with rideshare services or Disney's free options, dining at budget-friendly spots, enjoying free or low-cost attractions, saving on souvenirs through discounts, and budgeting your trip effectively with strategies like using Disney gift cards and travel rewards.
Choosing Affordable Accommodations
One of the significant expenses of any Disney World vacation is accommodations. Here are some tips to help you save:
Value Resorts: Disney's value resorts offer comfort and convenience at a lower price. These include the All-Star Movies Resort, All-Star Music Resort, and Pop Century Resort.
Off-site Accommodations: Consider budget hotels or vacation rentals off-site. Many offer complimentary shuttle services to Disney parks.
Loyalty Programs: Join hotel loyalty programs for discounts and rewards.
Direct Booking: Book directly with the hotel or through their website to avoid commission fees.
Alternative Accommodations: Platforms like Airbnb and Couchsurfing offer budget-friendly options.
Check out this comprehensive guide to choosing accommodations at Disney World for more information.
Timing Your Visit for Savings
Visiting Disney World during the low season can result in significant savings. January, late August through mid-September, and select dates in October through December are typically the most cost-effective times to visit.
Finding the Best Deals on Park Tickets
Park tickets can be a big chunk of your Disney budget. Here's how to save:
Buy in Advance: Purchase tickets online and ahead of time to save money.
Authorized Discount Brokers: Companies like Undercover Tourist offer discounted Disney World tickets.
Bundle Your Vacation: Save by bundling your hotel stay, tickets, and rental car.
Special Event and After Hours Tickets: These can offer a different experience and may be more cost-effective for shorter trips.
Saving on Transportation
Getting to and around Disney World doesn't have to break the bank. Consider these options:
Rideshare Services: Uber or Lyft can be cost-effective, especially if you're traveling in a group.
Shuttle Buses: Mears Connect and Sunshine Flyer offer shuttle services from Orlando International Airport to Disney World.
Disney Transportation: Disney provides free transportation options, including buses, monorails, boats, and gondolas, for resort guests.
Budget-Friendly Dining Options
Disney World offers a variety of budget-friendly dining options. Check out this list of affordable restaurants and snack spots across the parks and resorts.
Enjoying Free or Low-Cost Attractions
Disney World offers several free or low-cost attractions and experiences. Some of these include Disney Springs, A Pirate's Adventure, resort hopping, and watching the Magic Kingdom fireworks from the Ticket & Transportation Center.
Saving on Souvenirs and Merchandise
Disney Gift Cards: Ask for gift cards as gifts or buy them monthly leading up to your trip.
Disney Outlets: Visit Disney's Character Warehouses for discounted merchandise.
Discounts: Annual Passholders, Disney Vacation Club members, and Disney Visa cardholders may be eligible for discounts.
Budgeting for Your Disney World Trip
Purchase Tickets in Advance: Save about 5-20% off Disney prices by purchasing from authorized third-party vendors.
Food and Snacks: Bring your own to save on meals.
Disney Gift Cards: Purchase discounted gift cards at retailers like Target and BJs.
Travel Rewards: Use credit card points, cashback, and rewards to save on various aspects of your trip.
Remember, every traveler's preferences and budget constraints are different. Choose the strategies that work best for you and your family. With careful planning and smart choices, you can enjoy a magical Disney World vacation without breaking the bank.
Happy planning and enjoy your Disney World adventure!
Frequently Asked Questions
How can I save on flights to Disney World?
You can save on flights to Disney World by booking well in advance, using flight comparison websites like Skyscanner or Kayak, traveling during off-peak times, and utilizing airline rewards programs.
Are there any free activities inside the Disney parks?
Yes, there are several free activities inside the Disney parks. These include the Wilderness Explorers experience at Animal Kingdom, the interactive Sorcerers of the Magic Kingdom game, and the Epcot Kidcot Fun Stops. Remember, park admission is required to access these activities.
Can I bring my own food into the Disney parks?
Yes, Disney World allows guests to bring their own food and drinks into the parks, with certain restrictions. For example, glass containers and alcohol are not permitted. This can be a great way to save on dining costs.
What is the best way to get around Orlando if I'm not staying on Disney property?
If you're not staying on Disney property, renting a car can be a convenient way to get around Orlando. Alternatively, you can use rideshare services like Uber or Lyft, or take advantage of shuttle services offered by many hotels.
How can I save on meals at Disney World?
There are several ways to save on meals at Disney World. These include dining at quick-service restaurants instead of table-service restaurants, sharing meals (portions are often large), bringing your own snacks and drinks, and taking advantage of the Disney Dining Plan if you're staying on property.