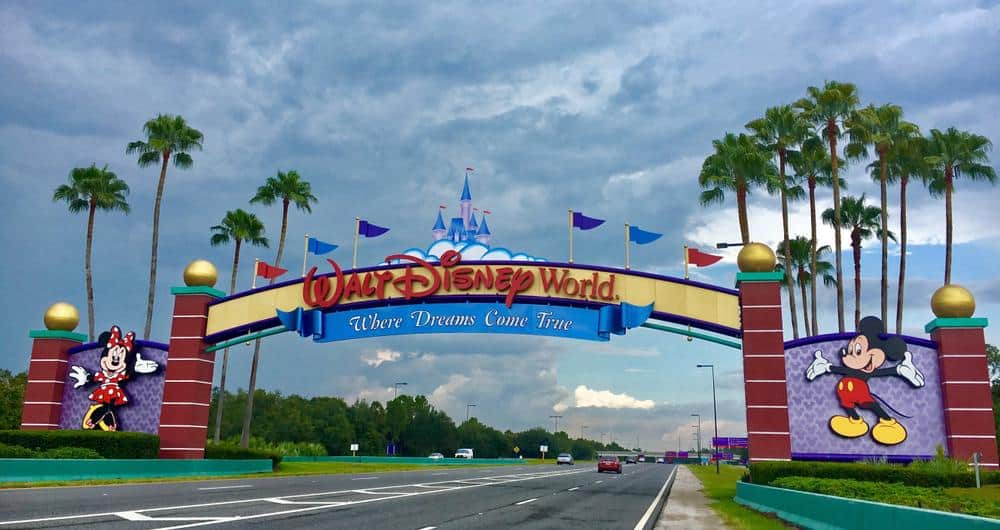 The Magic Kingdom, the first of four theme parks at the Walt Disney World Resort in Florida, is a place where countless childhood dreams have been brought to life. But have you ever wondered about the origins of this magical place? When was Magic Kingdom built? Who were the key individuals involved in its planning and construction? And how has it evolved since its opening day? In this comprehensive guide, we delve deep into the history of the Magic Kingdom, offering a detailed timeline, fascinating facts, and insightful commentary.
The Magic Kingdom, the first theme park at the Walt Disney World Resort in Florida, began construction in 1967 and officially opened to the public on October 1, 1971. The park was built over a period of approximately four years, with over 9,000 construction workers contributing to its completion.
The Birth of Magic Kingdom
The construction of Magic Kingdom officially started in 1967 and was completed just in time for the park's grand opening on October 1, 1971. Over 9,000 construction workers labored for 18 months to build the park, which cost approximately $400 million at the time.
Key Individuals Behind the Magic
Walt Disney himself envisioned the park, while General Joe Potter played a significant role in mapping out the park and developing its infrastructure. He established the Reedy Creek Improvement District to govern the park's utilities and services and served as the district's first leader.
The Inspiration Behind the Kingdom
The design and concept of Magic Kingdom were inspired by early-20th century small-town America, influenced by Walt Disney's childhood and the film Lady and the Tramp. The park is divided into six distinct areas or lands, each with a different theme and focus. The iconic Cinderella Castle was inspired by various European castles, such as Château de Fontainebleau in France and Alcázar de Segovia in Spain.
Impact on Florida's Tourism
The arrival of Magic Kingdom transformed Orlando into a major tourist hub. The park's opening led to a massive increase in Florida's population, with growth exploding after the park's debut. A 2019 study by Oxford Economics found that Orlando-area tourism generated $75.2 billion in economic impact for central Florida, with Disney being a significant contributor to this figure.
Challenges and Triumphs
The construction of Magic Kingdom faced several challenges, primarily due to its massive scale. One of the most daunting tasks was the construction of the underground service tunnels, known as "Utilidors," which required careful planning and execution.
The Original Attractions
The first attractions to open in Magic Kingdom include Country Bear Jamboree, Dumbo the Flying Elephant, The Hall of Presidents, The Haunted Mansion, "it's a small world", Jungle Cruise, and many more. Many of these attractions are still operating today, demonstrating their timeless appeal.
Evolution of Magic Kingdom
Since its opening, Magic Kingdom has undergone several significant changes and improvements. The New Fantasyland expansion in 2012 introduced a new land based on Disney Princesses. The park also introduced Mobile Order, allowing guests to order food from their smartphones, making the dining experience more convenient.
Influence on Other Disney Parks
Magic Kingdom's success has led to the development of similar parks in different locations, such as Disneyland Paris and Tokyo Disneyland. The park's innovative approaches to architecture, immersive experiences, and efficient park layouts have set the standard for theme park design worldwide.
Magic Kingdom was created to offer an immersive and magical experience, allowing visitors to leave the world of today behind. The park continues to evolve and enchant visitors, staying true to its original purpose while adapting to the changing times. As we look forward to the future of Magic Kingdom, it's clear that the magic is here to stay.
Frequently Asked Questions
What is the size of Magic Kingdom?
Magic Kingdom spans an area of approximately 107 acres.
How many visitors does Magic Kingdom receive each year?
Pre-pandemic, Magic Kingdom was the most visited theme park in the world, welcoming over 20 million visitors annually.
What were the original six lands of Magic Kingdom?
The original six lands of Magic Kingdom include Main Street, U.S.A., Adventureland, Frontierland, Liberty Square, Fantasyland, and Tomorrowland.
Are there any plans for new attractions or lands in Magic Kingdom?
Yes, Disney is continually innovating and adding new attractions. For instance, a Tron-themed roller coaster is currently under construction in Tomorrowland.
Who succeeded Walt Disney in overseeing the construction of Magic Kingdom after his death in 1966?
Walt Disney's brother, Roy O. Disney, took over the project after Walt's death and ensured its completion. He even renamed the entire resort to "Walt Disney World" in his brother's honor.
What makes Magic Kingdom different from other Disney parks around the world?
While all Disney parks share similar attractions and themes, Magic Kingdom is unique due to its size, the sheer number of attractions, and its iconic Cinderella Castle, which is larger and more elaborate than any other Disney castle.