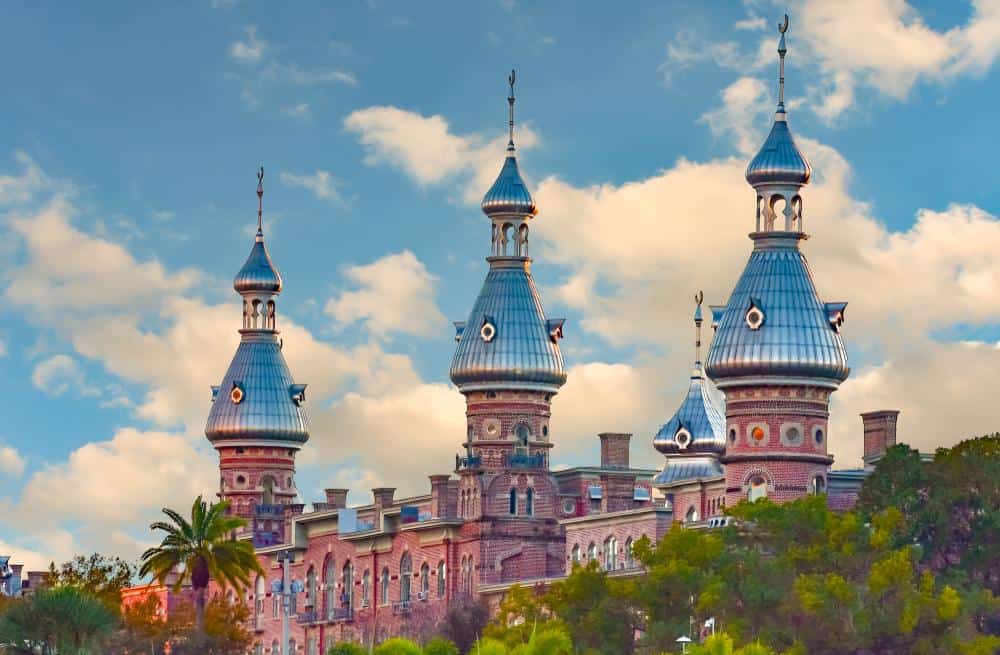 Disney World is a magical place known for its thrilling rides and attractions, but what if you're not a fan of rides? Fear not, as the magic of Disney extends far beyond roller coasters and spinning teacups. In this article, we'll explore a multitude of things you can do at Disney World if you don't like rides.
Even if you don't like rides, there's plenty to do at Disney World. You can enjoy live shows and parades, explore thematic areas like Star Wars: Galaxy's Edge, meet your favorite Disney characters, dine at a variety of restaurants, shop for unique merchandise, participate in interactive workshops, and attend seasonal events and festivals. Disney World offers a range of experiences that cater to all interests and ages.
Entertainment Shows and Events
Disney World is renowned for its entertainment offerings, which include live shows, parades, and fireworks. Among the must-see shows are the "Festival of the Lion King" at Animal Kingdom, "Mickey's PhilharMagic" at Magic Kingdom, and "For the First Time in Forever: A Frozen Sing-Along Celebration" at Hollywood Studios. Additionally, the "Disney After Hours" event offers a unique nighttime experience with shorter wait times and delightful snacks.
Parades such as the "Festival of Fantasy Parade" and fireworks displays like "Happily Ever After" at Magic Kingdom provide a magical experience without the need for thrill rides. For Star Wars fans, Hollywood Studios offers "Star Wars: A Galactic Spectacular," a nighttime show featuring state-of-the-art projection effects, dynamic lighting, lasers, and pyrotechnics.
Thematic Exploration
Disney World is famous for its immersive theming. You can stroll through Cinderella's Castle, wander around the World Showcase at EPCOT, or explore the alien world of Pandora at Animal Kingdom. If you're a Star Wars fan, don't miss the opportunity to step into a galaxy far, far away at Star Wars: Galaxy's Edge. Here, you can build your own lightsaber, design a droid at the Droid Depot, or simply soak in the atmosphere of the Black Spire Outpost.
Character Meet-and-Greets
Meeting your favorite Disney characters is a quintessential Disney World experience. Characters usually greet guests at fixed spots throughout the park, with schedules available on the My Disney Experience app. From classic characters like Mickey and Minnie to newer favorites like Elsa and Anna, character meet-and-greets offer a fun and memorable experience for guests of all ages.
Dining Experiences
Disney World boasts an array of dining options, ranging from quick-service spots to fine dining establishments. Some of the best dining experiences include 'Ohana at Disney's Polynesian Village Resort, Le Cellier Steakhouse at EPCOT's Canada Pavilion, and Be Our Guest Restaurant at Magic Kingdom. For a truly unique dining experience, consider booking a character dining experience, where you can enjoy a meal alongside your favorite Disney characters.
Shopping
Disney World offers a variety of unique shopping experiences. From African-inspired merchandise at Zawadi Marketplace to Star Wars-themed items at Dok Ondar's Den of Antiquities, there's something for everyone. Don't miss the chance to shop for unique souvenirs at EPCOT's World Showcase, where each country pavilion offers merchandise specific to their culture.
Workshops and Interactive Activities
Disney World offers several interactive experiences and workshops. For example, you can learn to draw Disney characters at the Animation Experience at Conservation Station, or join Enchanted Tales with Belle for an interactive storytelling session. For a more hands-on experience, consider building a custom lightsaber at Savi's Workshop or a personalized droid at the Droid Depot, both located at Star Wars: Galaxy's Edge.
Seasonal Events and Festivals
Disney World hosts several seasonal events and festivals throughout the year, such as EPCOT's International Food & Wine Festival, Mickey's Not-So-Scary Halloween Party, and the International Flower & Garden Festival. These events offer unique entertainment, food, and merchandise, providing additional enjoyment for guests who prefer not to go on rides.
Conclusion
Disney World is much more than just rides. From live shows and character meet-and-greets to dining experiences and shopping, there's something for everyone. So even if you're not a fan of rides, rest assured you'll find plenty of magic in the Happiest Place on Earth.
Frequently Asked Questions
What is the best time to visit Disney World?
The best time to visit Disney World generally depends on your preferences. If you want to avoid crowds, consider visiting during the off-peak seasons, typically in January, February, and early September. However, keep in mind that Disney World hosts special events and festivals throughout the year, so you might want to plan your visit around these events.
Are there any age restrictions for the workshops at Disney World?
Many of the workshops and interactive experiences at Disney World are designed to be enjoyed by guests of all ages. However, some experiences, like the Droid Depot and Savi's Workshop at Star Wars: Galaxy's Edge, have age and supervision requirements. For instance, builders must be at least 3 years old, and anyone under 14 must be accompanied by an adult.
Is it necessary to make reservations for dining experiences?
Yes, it's highly recommended to make dining reservations at Disney World, especially for popular restaurants and character dining experiences. Reservations can be made 60 days in advance of your visit through the My Disney Experience app or website.
Can I meet any Disney character I want?
While Disney World hosts a vast array of character meet-and-greets, availability may vary depending on the day and the park. It's best to check the My Disney Experience app for the most up-to-date schedules and locations.
Do I have to pay extra for the entertainment shows and events?
Most entertainment shows, parades, and nighttime spectaculars at Disney World are included with your park admission. However, some special events, like the "Disney After Hours" event and seasonal parties, require a separate ticket.