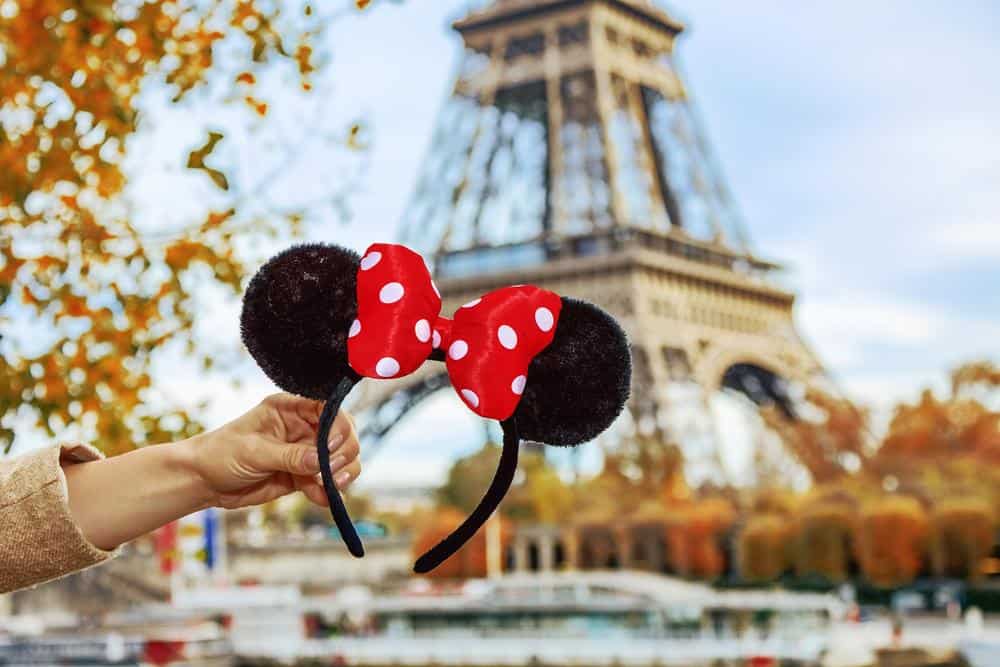 Disneyland, the happiest place on Earth, is a world-renowned theme park that has been capturing the hearts of children and adults alike since its opening in 1955. But do you know exactly where this magical place is located? Let's dive into the specifics.
Disneyland is located in the city of Anaheim, within the Southern California region of the United States. Specifically, it's part of the Greater Los Angeles area. This region is known for its warm Mediterranean climate, diverse population, and thriving entertainment industry.
Disneyland's Exact Location
Disneyland is located in the city of Anaheim, California, at 1313 Disneyland Drive. Anaheim is situated in Southern California, within the Greater Los Angeles area. This region is known for its warm Mediterranean climate, diverse population, and bustling entertainment industry.
The Region's Climate and Its Impact on Disneyland
Southern California's climate is generally pleasant and dry, but it can also mean cool mornings and evenings. However, extreme weather events, such as heavy rainfall, excessive heat, and wildfires, have led to lower attendance and reduced revenue at theme parks, including Disneyland. These weather events can make it difficult for visitors to plan their trips and may deter them from visiting the park due to concerns about rain, heat, or air quality issues caused by wildfires.
The Socio-Economic Impact of Disneyland in the Region
Disneyland's presence has a significant economic impact on the Southern California region. In 2018, Disneyland Resort had a total economic impact of $8.5 billion in Southern California, an increase of 50% over 2013. The resort generated $3.6 billion in third-party annual economic impact to non-Disney businesses throughout the region and supported 65,700 jobs in Southern California. Visitors traveling to Disneyland Resort were responsible for $2.5 billion in off-site spending at hotels and businesses in Anaheim and throughout the broader region. Additionally, Disneyland Resort generated nearly $510 million in tax revenue for Southern California cities, counties, and the state of California.
Disneyland's Interaction with Its Regional Environment
Disneyland interacts with its regional surroundings in various ways. Economically, Disneyland supports a significant number of jobs and contributes to the growth of local businesses. Environmentally, Disneyland has made efforts to reduce its environmental impact by reducing greenhouse gas emissions and noise pollution during construction and park operations.
Nearby Regional Attractions
There are several regional attractions and points of interest near Disneyland, including Vans Skatepark, Anaheim Packing District, Knott's Berry Farm, Universal Studios Hollywood, Angel Stadium, Oak Canyon Nature Center, Balboa Island, Crescent Bay, Fullerton Arboretum, and the Marconi Automotive Museum. These attractions offer a variety of experiences, from outdoor adventures to cultural and entertainment options, ensuring that there is something for everyone to enjoy near Disneyland.
Disneyland Compared to Other Disney Parks Worldwide
Disneyland, the original Disney park, is located in Anaheim, California. There are six Disney resorts worldwide, with a total of twelve theme parks. The locations of these parks vary, with some situated in more residential areas, while others are farther from city centers.
When to Visit Disneyland
The busiest times of year to visit Disneyland are typically around holidays, weekends, and when schools are out of session. However, you can expect lower crowds from mid-September through mid-November (before the Thanksgiving break) and mid-January through early February.
In conclusion, Disneyland is located in the Southern California region, specifically in the city of Anaheim. This location not only offers the magic of Disneyland itself but also a range of nearby attractions, a pleasant climate, and significant economic benefits for the region. Whether you're a first-time visitor or a seasoned Disney fan, there's always something new and exciting to discover in this vibrant region.