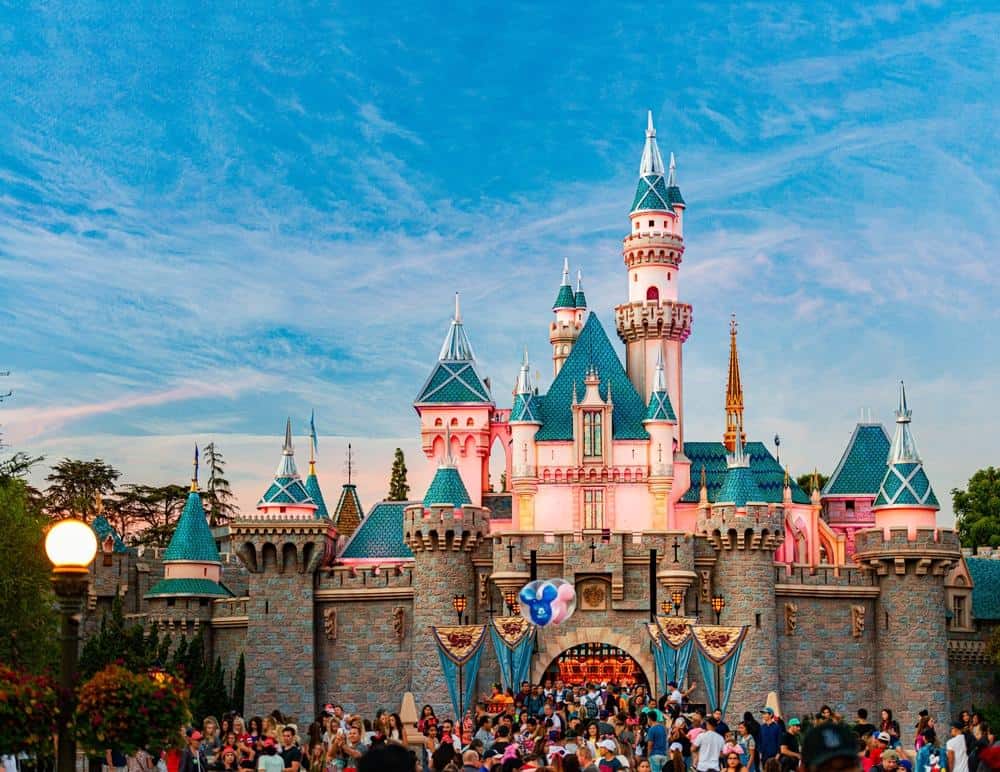 Disneyland, the "happiest place on Earth," is a dynamic landscape that continually evolves to offer guests new experiences. But how is Disneyland right now? This comprehensive guide will give you a detailed picture of the current state of Disneyland, from crowd levels and safety measures to new attractions and dining experiences.
Disneyland is currently open with operational hours from 11:00 AM to 12:00 AM, with Early Entry available for certain guests. It's implementing safety guidelines due to COVID-19, including mandatory face coverings indoors and enhanced cleaning. Crowd levels are increasing but haven't reached pre-pandemic levels. Several new attractions and shows have recently opened, and dining experiences have been adapted for health and hygiene. Traditional character meet-and-greets are back, offering closer interactions with favorite characters.
Current Operational Hours
As of October 4, 2023, Disneyland Park is open from 11:00 AM to 12:00 AM, with Early Entry available from 7:30 AM to 8:00 AM. Operational hours may vary, so it's always a good idea to check the official Disneyland website for the most up-to-date information before your visit.
Safety Guidelines and Precautions
In response to COVID-19, Disneyland has implemented several safety guidelines and precautions. These include mandatory face coverings for all guests aged 2 and older when indoors, enhanced cleaning of high-touch surfaces, improved HVAC air systems, and expanded mobile ordering to minimize contact. Additionally, many outdoor queues and dining locations have been set up to reduce the risk of virus transmission.
Crowd Levels
Crowd levels at Disneyland are steadily increasing but have not yet reached pre-pandemic levels. As of June 2023, Disneyland crowds were reported to be at 90% of 2019 levels. Crowd levels can vary depending on the time of year, events, and other factors. For real-time updates on current crowd levels and conditions at the park, you can check out the Disneyland Live Crowd Tracker.
Attractions
Several attractions at Disneyland are currently closed for refurbishment or other reasons. However, many new attractions, shows, and events have recently opened or are about to open. These include Mickey & Minnie's Runaway Railway, San Fransokyo Square inspired by "Big Hero 6", new scenes in Star Tours featuring Ahsoka Tano, Tiana's Bayou Adventure based on "The Princess and the Frog", and a new nighttime show called "Wondrous Journeys."
Dining Experience
The food and dining experience at Disneyland has been adapted to maintain health and hygiene standards. The park offers a wide variety of dining experiences, locations, and menu items, and has implemented end-of-day sanitation procedures for restrooms, kitchens, and other facilities. The Disneyland app allows guests to pre-order and pre-pay for their food at participating counter-service restaurants.
Character Interactions
Traditional character meet-and-greets are now back at Disneyland, allowing guests to interact more closely with their favorite characters. The Disneyland app provides the most current information on character appearances during your visit.
Insider Tips
Planning a trip to Disneyland in the near future? Here are some insider tips:
Arrive early and take advantage of Early Entry if you're staying at a Disneyland Resort hotel.
Use the Disneyland mobile app for information on character greeting locations, wait times for attractions, and more.
Stay close or on-site for easy access to the parks.
Consider purchasing Park Hopper tickets to visit both Disneyland and Disney California Adventure on the same day.
Wear comfortable walking shoes and bring an external battery for your phone.
Plan ahead, make dinner reservations, and prioritize popular attractions.
Keep an eye on new attractions and developments.
Please remember that park admission and offerings are not guaranteed, and Disneyland reserves the right to cancel any reservations, admission media, or purchases and provide applicable refunds.
As always, Disneyland continues to evolve and improve, aiming to provide guests with unforgettable experiences. So, how is Disneyland right now? It's as magical and exciting as ever, with a few changes to ensure everyone's safety and enjoyment. Happy travels to the happiest place on Earth!
Frequently Asked Questions
What is the Disneyland Live Crowd Tracker?
The Disneyland Live Crowd Tracker is an online tool that provides real-time updates on crowd levels at Disneyland. It helps guests plan their visits better by avoiding peak crowd times.
What is Early Entry at Disneyland?
Early Entry, also known as Magic Morning, is a special benefit for Disneyland Resort hotel guests. It allows them to enter the park before it officially opens to the general public, providing a chance to enjoy select attractions with less crowd.
How can I use the Disneyland mobile app?
The Disneyland mobile app is a handy tool for guests. It provides real-time information on wait times for attractions, character greeting locations, and mobile food and beverage ordering. It also serves as a digital ticket, interactive map, and more.
What are Park Hopper tickets?
Park Hopper tickets allow guests to visit both Disneyland Park and Disney California Adventure Park on the same day. This gives guests the flexibility to enjoy attractions and experiences in both parks.
Are there any restrictions on what I can bring into Disneyland?
Yes, Disneyland has specific guidelines on what items are allowed and not allowed in the park. Prohibited items include weapons, folding chairs, glass containers (except for baby food jars and perfume bottles), alcohol, recreational devices like drones, and more. Check the Disneyland website for a detailed list.