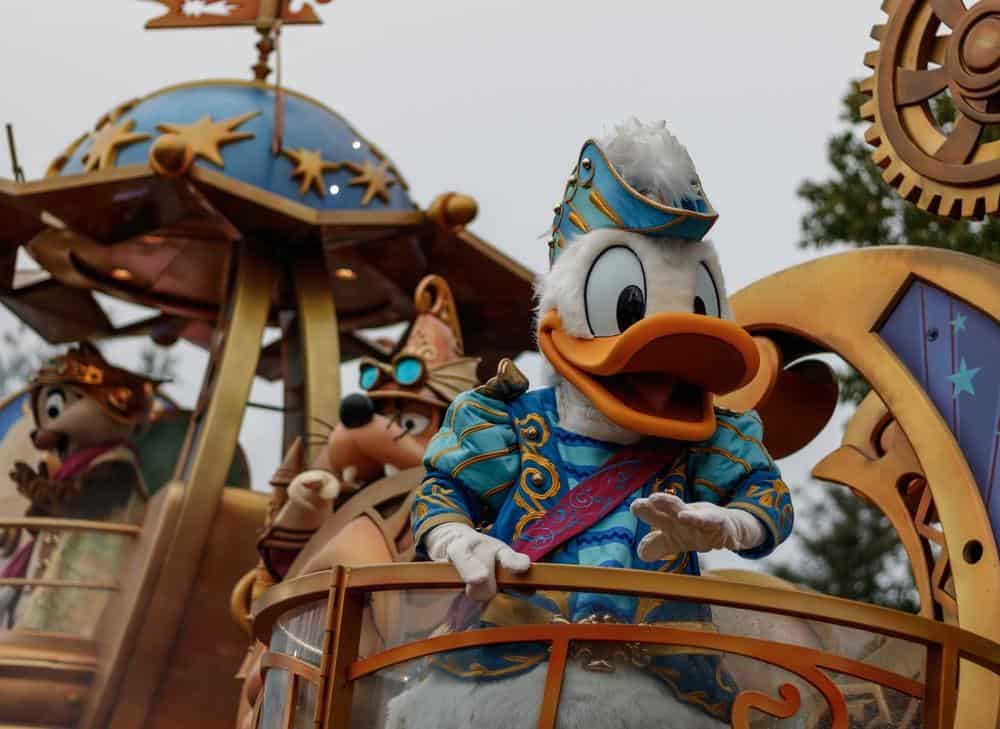 Lightning McQueen, the beloved character from Disney Pixar's Cars franchise, plays a prominent role in Disneyland, particularly in the Cars Land area of Disney California Adventure and the Lightning McQueen's Racing Academy at Disney's Hollywood Studios. But how does this character come to life in the park? Let's delve into the behind-the-scenes workings of Lightning McQueen at Disneyland.
Lightning McQueen comes to life at Disneyland through a combination of advanced animatronics and immersive themed experiences in the Cars Land area of Disney California Adventure and Lightning McQueen's Racing Academy at Disney's Hollywood Studios. Guests can interact with Lightning McQueen during ride experiences and character meet and greets, and enjoy a show featuring the character at the Racing Academy.
Lightning McQueen in Cars Land
Cars Land, a 12-acre area inspired by the Cars franchise and Route 66 in America, opened on June 13, 2012, a year after the release of Cars 2. The area is themed to race day in Radiator Springs, the fictional town in which most of the first film's events take place.
Radiator Springs Racers
The main attraction is Radiator Springs Racers, a racing ride that uses the technology of Epcot's Test Track. This ride takes guests in a six-person vehicle through encounters with characters from the film series Cars, including Lightning McQueen, and then races another vehicle through turns and hills, ending with a randomized race result.
Character Meet and Greets
In addition to the rides, guests can meet Lightning McQueen, Mater, and most recently, Cruz Ramirez at the front and side entrances of the Cozy Cone Motel, which is a common space for character meet and greets. During these meet and greets, Lightning McQueen is out greeting guests, and there are no cone barriers in the way. Visitors can get right up to the car and interact, take photos, and even record him talking.
Lightning McQueen's Racing Academy
Lightning McQueen's Racing Academy is an indoor show at Hollywood Studios that debuted on March 31, 2019. The show focuses on Lightning McQueen using his racing simulator. The show occurs throughout the day, lasts about 10 minutes, and there's a 5-10 minute buffer between showings for people to come in. The pre-show involves trivia questions about the Cars series.
The Lightning McQueen animatronic is an impressive feature of the show. It's accompanied by a massive curved screen that is nearly two stories tall and more than 200 feet long. The show is thought to be a temporary attraction that will help give the youngest of guests another thing to enjoy.
The Technology Behind Lightning McQueen
The operation of Lightning McQueen at Disneyland involves a blend of advanced technology, creative design, and careful planning. The character comes to life through the use of animatronics and other technologies.
Disney Imagineers worked extensively with Pixar animators in building Cars Land, and there is a lot of detail in the buildings, rockwork, and even the vegetation. The town has been faithfully re-created from the movie and guests will find themselves walking down Route 66 past familiar places like Mater's Junkyard, Sally's Cozy Cone Motel, Flo's V8 Cafe and Ramone's House of Body Art.
In conclusion, Lightning McQueen's presence at Disneyland has been developed through the creation of Cars Land, a themed area that brings the world of the Cars franchise to life. This includes rides, character meet and greets, and detailed recreations of settings from the films. All these elements work together to provide an immersive and enjoyable experience for guests.
Frequently Asked Questions
What other rides are available in Cars Land?
Other than the Radiator Springs Racers, Cars Land also features two more rides: Mater's Junkyard Jamboree and Luigi's Rollickin' Roadsters. Both are family-friendly rides that offer a fun experience for guests of all ages.
What is the age limit for the Radiator Springs Racers ride?
The Radiator Springs Racers ride has a height requirement of 40 inches (102 cm) or taller. This is a common requirement for many of Disneyland's more thrilling rides to ensure the safety of all guests.
How long is the wait time typically for Lightning McQueen's Racing Academy?
The wait time can vary depending on the time of day and season. However, since the show runs continuously throughout the day with only short breaks in between, guests typically do not have to wait long to see the show.
Is Cars Land accessible for guests with disabilities?
Yes, Cars Land is fully accessible for guests with disabilities. Disneyland provides a variety of services for guests with disabilities, including wheelchair rentals, handheld captioning, assistive listening systems, and more.
Are there dining options in Cars Land?
Yes, there are several dining options in Cars Land, including Flo's V8 Café, a quick-service restaurant serving American cuisine, and the Cozy Cone Motel, offering various cone-themed snacks and drinks.