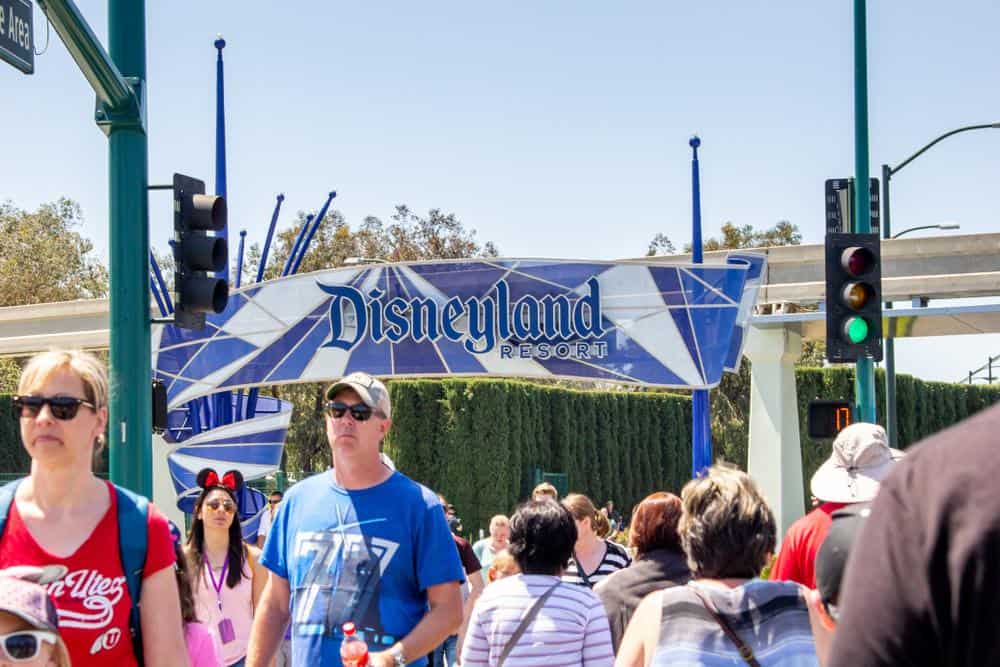 The Cambria Hotel, located in the heart of Anaheim, California, is a popular choice for many tourists and families visiting Disneyland. But how far exactly is the Cambria Hotel from Disneyland? The answer to that question is approximately 0.8 miles or 1.29 kilometers. But there's more to the story, so let's delve deeper.
The Cambria Hotel is approximately 0.8 miles or 1.29 kilometers away from Disneyland. This distance can be covered in a 15-20 minute walk, depending on your pace. Other transportation options like the ART Shuttle, bus, rideshare services, and the Toy Story Parking Lot Shuttle are also available for a quicker commute.
Walking Distance from Cambria Hotel to Disneyland
Walking from Cambria Hotel to Disneyland takes approximately 15-20 minutes, depending on your pace. This makes it an ideal option for those who love to start their day with a refreshing walk in the beautiful city of Anaheim. The quickest route is to take Disney Way to Harbor Blvd and make a left to the main gate.
Transportation Options from Cambria Hotel to Disneyland
While walking is a great option, it might not be the most convenient choice for everyone. So, here are some alternatives:
ART Shuttle: The Anaheim Resort Transit (ART) Shuttle picks up in front of the hotel and takes you to Disneyland. You can purchase tickets for the ART shuttle via the "A-Way WeGo" app. The ART shuttle operates seven days a week, starting one hour before Disneyland opens and continuing about 30 minutes after it closes.
Bus: Anaheim Resort Transportation operates a bus from Katella Ave. WB @ Anaheim Blvd. to Disneyland Main Transportation Center every 30 minutes.
Rideshare: You can use rideshare services like Uber or Lyft for a short 10-minute drive to Disneyland.
Toy Story Parking Lot Shuttle: If you don't mind walking a bit further, you can walk for about 5 minutes to the Toy Story parking lot and take a free shuttle to the front entrance of the Disneyland Esplanade.
Nearby Attractions
The journey from Cambria Hotel to Disneyland isn't just about the destination. There are several notable landmarks and attractions along the route that can make the commute more enjoyable. Some of these include Anaheim GardenWalk, Downtown Disney District, and Anaheim Convention Center.
Comparing Cambria Hotel to Other Nearby Hotels
When compared to other nearby hotels, the Cambria Hotel's distance from Disneyland is quite competitive. Many hotels in the vicinity are within a 15-20 minute walk from Disneyland. But the Cambria Hotel stands out with its modern amenities and convenient access to public transportation.
Guest Reviews and Experiences
The experiences of guests who have stayed at the Cambria Hotel and visited Disneyland are generally positive. Many appreciate the hotel's proximity to Disneyland and the convenience of having multiple transportation options. The hotel's participation in the ART shuttle service is often highlighted as a major advantage.
So, whether you're planning a family vacation or a solo adventure, the Cambria Hotel's close proximity to Disneyland, coupled with the numerous transportation options available, make it a fantastic option for your stay in Anaheim.
Frequently Asked Questions
What amenities does Cambria Hotel offer?
Cambria Hotel offers modern amenities such as free Wi-Fi, a fitness center, a heated outdoor pool, a restaurant, and a bar/lounge area.
How much does the ART Shuttle cost?
The cost of the ART Shuttle varies depending on the ticket type. As of 2022, a one-day pass for an adult is $6.00, and a child's one-day pass (ages 3-9) is $2.50. Children under the age of 3 ride for free.
How far is Anaheim GardenWalk from Cambria Hotel?
Anaheim GardenWalk is approximately 0.7 miles or 1.12 kilometers away from Cambria Hotel, which is roughly a 14-minute walk.
How can I purchase tickets to Disneyland?
You can purchase Disneyland tickets directly from Disneyland's official website, at the park's main entrance, or through authorized third-party resellers.
Does Cambria Hotel offer shuttle service to other attractions in Anaheim?
Yes, the ART Shuttle, which stops at Cambria Hotel, provides service to various attractions in Anaheim including Disneyland, the Anaheim Convention Center, and more.