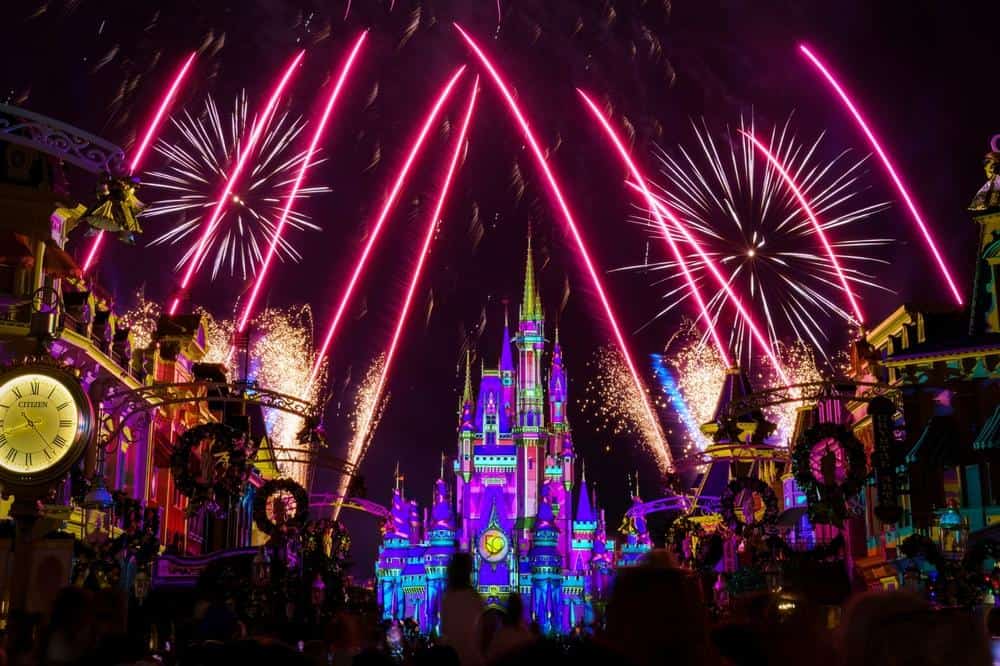 Magic Kingdom, one of the four theme parks at Walt Disney World Resort in Orlando, Florida, is a place where dreams come true. But with its six themed lands, numerous attractions, and bustling crowds, navigating the park can be overwhelming, especially for first-time visitors. This comprehensive guide, filled with expert tips and insider knowledge, will equip you with everything you need to know to navigate Magic Kingdom like a pro.
To navigate Magic Kingdom, first familiarize yourself with the park's layout, which is divided into six themed lands. Plan your day ahead by prioritizing attractions and meals. Arrive early and stay late to take advantage of lower crowd levels. Use Disney's Genie+ and Lightning Lane services to skip lines. Remember to take breaks, stay hydrated, and be flexible with your plans. Lastly, enjoy the magic of the park.
Familiarize Yourself with the Magic Kingdom Layout
Magic Kingdom is divided into six distinct themed lands: Main Street, U.S.A., Adventureland, Frontierland, Liberty Square, Fantasyland, and Tomorrowland. At the center of it all is the iconic Cinderella Castle. Each land has its unique attractions, dining options, and shops.
Before your visit, study the Magic Kingdom map or use the interactive map on the My Disney Experience app. This will give you a sense of direction and help you locate key attractions, restrooms, dining locations, and more.
Plan Your Day
To make the most of your time at Magic Kingdom, it's crucial to plan your day. Prioritize the attractions you want to visit and create a rough itinerary. Magic Kingdom is home to various attractions, including thrill rides like Space Mountain, family-friendly experiences like Dumbo the Flying Elephant, and classic attractions like Pirates of the Caribbean.
Also, plan your meals ahead of time. Magic Kingdom offers a variety of dining options, from quick-service restaurants to table-service dining experiences. Some popular options include Be Our Guest Restaurant, Cinderella's Royal Table, and Pecos Bill Tall Tale Inn and Cafe.
Arrive Early and Stay Late
Magic Kingdom can get crowded, especially during peak seasons. Arrive at the park at least 45 minutes before it opens to take advantage of shorter wait times in the morning. The first two hours after the park opens typically have the lowest crowd levels.
Similarly, the last hour before the park closes often sees lower crowd levels, making it an excellent time to hit those popular attractions.
Utilize Disney's Genie+ and Lightning Lane Services
Disney's Genie+ and Lightning Lane services can be a game-changer in how you experience Magic Kingdom. For a fee, these services allow you to reserve access to select attractions and save time by skipping the regular lines.
Genie+ costs $15 per ticket per day and includes access to more than 40 attractions across the four theme parks. Lightning Lane, on the other hand, allows you to pay per ride for up to two highly demanded attractions per day. Prices for Lightning Lane vary depending on the attraction and the day.
Take Breaks and Stay Hydrated
Navigating Magic Kingdom can be a marathon, not a sprint. Don't forget to take breaks, especially during the afternoon when the Florida heat can be intense. There are plenty of shaded areas and indoor attractions where you can take a breather.
Also, stay hydrated. You can get free cups of ice water at any quick-service restaurant in the park.
Be Flexible
While having a plan is essential, it's equally important to be flexible. Crowd levels, weather, and unexpected ride closures can throw a wrench in your plans. Be prepared to adjust your itinerary as needed. The My Disney Experience app can be invaluable for making on-the-fly adjustments.
Enjoy the Magic
Ultimately, remember to enjoy the magic. Magic Kingdom is a place where fairy tales come to life, and every corner of the park offers something special. So take your time, soak in the atmosphere, and create memories that will last a lifetime.
Navigating Magic Kingdom can feel daunting, but with these tips and strategies, you'll be able to make the most of your visit to the most magical place on earth.
Frequently Asked Questions
What is the best time to visit the Magic Kingdom?
The best time to visit Magic Kingdom is during the off-peak seasons, typically in late January to early February or late August through September. During these times, the crowd levels are generally lower, which means shorter wait times for attractions.
Are there any height restrictions for the rides in Magic Kingdom?
Yes, some rides in Magic Kingdom do have height restrictions. For example, Space Mountain requires riders to be at least 44 inches tall, while Seven Dwarfs Mine Train has a minimum height requirement of 38 inches. You can check the specific height requirements for each ride on the My Disney Experience app or the Disney World website.
What should I pack for a day at Magic Kingdom?
For a day at Magic Kingdom, pack essentials such as sunscreen, comfortable shoes, a hat, a reusable water bottle, and a portable charger for your phone. Don't forget your tickets or MagicBands, and a copy of your itinerary. If you plan on purchasing souvenirs, consider bringing a backpack.
Can I bring my own food and drinks into Magic Kingdom?
Yes, guests are allowed to bring their own food and non-alcoholic beverages into Magic Kingdom, as long as they are not in glass containers. However, large coolers are not permitted. This can be a great way to save money and ensure you have snacks and drinks that meet your dietary needs.
Are there any services for guests with disabilities?
Yes, Disney World offers a variety of services for guests with disabilities. This includes wheelchair and ECV rentals, handheld captioning, audio description devices, and the Disability Access Service (DAS), which allows guests with disabilities to receive a return time for attractions based on the current wait time. For more information, check the Disability Services section on the Disney World website.