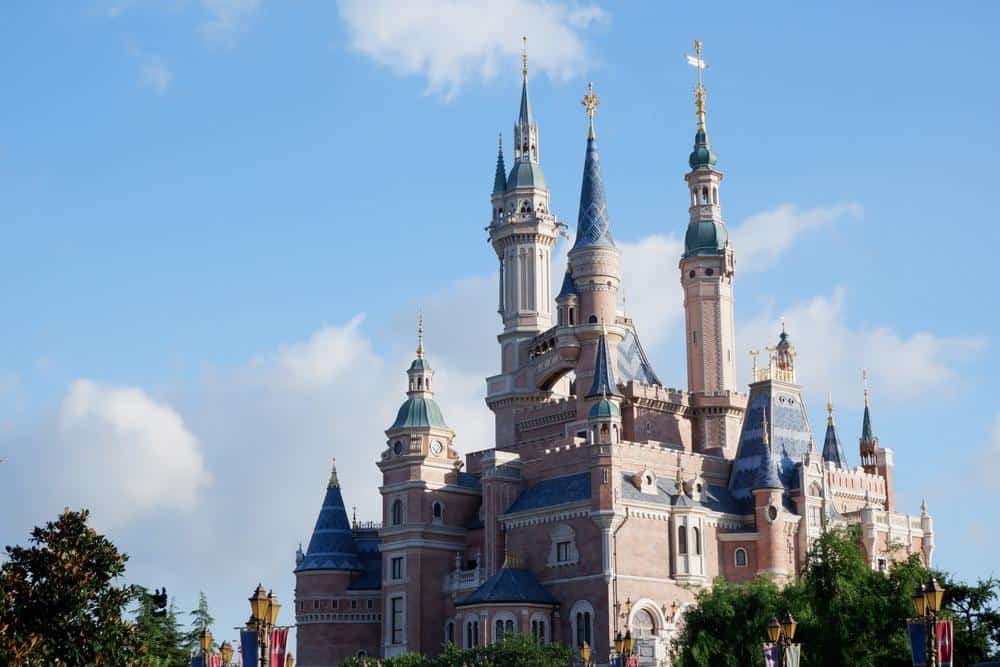 Disney vacations are known for creating magical experiences for families, but understanding when and how to pay for these trips can often seem less than enchanting. In this comprehensive guide, we'll break down the payment schedules, procedures, and tips to help you navigate the financial aspect of your Disney vacation smoothly.
When you have to pay off a Disney vacation depends on the type of vacation you book. For a Disney World Resort vacation package, an initial deposit of $200 is required at booking if you book 31 days or more before arrival, and the final payment is due 30 days before arrival. For a Disney Cruise Line booking, a deposit of around 20% of the total fare is required at booking, with final payments due 60 days prior to sailings until December 31, 2022. If you're booking a last-minute trip with less than 30 days to spare, your payment in full will be required when you book.
Initial Deposit
First things first, let's talk about the initial deposit. When booking a Disney vacation, you are required to pay a deposit of $200 per reservation if you book 31 days or more prior to your arrival. This deposit is a guarantee for your reservation and is deducted from the total cost of your vacation.
Final Payment
The final payment for your Disney vacation is due 30 days before your scheduled arrival. This applies to Walt Disney World Resort vacation packages. If you're booking a last-minute trip with less than 30 days to spare, your payment in full will be required when you book your vacation package.
Disney offers flexibility in how you pay off your vacation. You can choose to pay monthly, weekly, or in a few large sums, as long as the payment is made in full 30 days prior to arrival. For Disney World vacation packages, the minimum payment to be made is $20.00.
Payment Policies for Different Packages
Disney has different payment policies for their various vacation offerings. For instance, a Disney Cruise Line booking requires a deposit of around 20% of the total cruise fare at the time of booking, with final payments due 60 days prior to sailings until December 31, 2022.
On the other hand, for vacations that include Disney World accommodation booked through the Walt Disney World® Official Site, the full balance is required 8 weeks before departure. If travel is within 8 weeks of making your booking, payment is required in full when you book the holiday.
Cancellation and Refund Policies
Disney does offer cancellations and refunds, but the policies vary depending on the type of reservation and how close to the arrival date the cancellation occurs. For instance, for vacation packages, you can receive a refund if you cancel more than 30 days before your arrival date. However, if you cancel within 2 to 29 days of your arrival, you will forfeit a $200 cancellation fee.
Tips for Managing Disney Vacation Costs
Planning a Disney vacation doesn't have to break the bank. Here are some tips to manage your costs:
Research and Plan: Start by researching the cost of park tickets, accommodations, transportation, and dining. Look for promotions and discounts on the Disney website.
Book in Advance: Booking your trip up to a year in advance can help you save money.
Choose the Right Accommodations: Consider staying at Disney's value resorts, such as All-Star Movies, All-Star Music, Pop Century, and the Art of Animation, to save money.
Be Flexible with Your Travel Dates: Travel during off-peak seasons to take advantage of lower prices.
In conclusion, paying for your Disney vacation involves a careful consideration of the deposit, final payments, payment options, and cancellation policies. With this guide, we hope to make the financial aspect of planning your Disney vacation a little less daunting. Remember, the magic is in the memories you make, not the money you spend.
Frequently Asked Questions
Can I pay for my Disney vacation with different forms of payment?
Yes, Disney allows you to pay for your vacation using multiple forms of payment. This can include credit cards, debit cards, Disney Gift Cards, and Disney Rewards Redemption Cards.
What happens if I miss the final payment deadline?
If the final payment is not received by the due date, Disney reserves the right to cancel your reservation. If this happens, any payments made up to that point could potentially be forfeited.
Are there any additional fees I should be aware of when booking a Disney vacation?
Yes, there are a few additional costs that might not be included in your initial quote. These can include taxes, gratuities, and fees for optional services such as parking and internet access.
Can I make changes to my Disney vacation after I've made the final payment?
Yes, changes can be made to your vacation after the final payment, but they may be subject to change fees or price increases.
Is travel insurance included in the vacation package?
No, travel insurance is not automatically included in Disney vacation packages. However, you have the option to add travel protection plan to your package for an additional fee.
Can I use Disney gift cards to make payments on my vacation?
Yes, Disney accepts Disney Gift Cards as a form of payment for your vacation. These can be used to pay for deposits, final payments, and any additional expenses incurred during your stay.