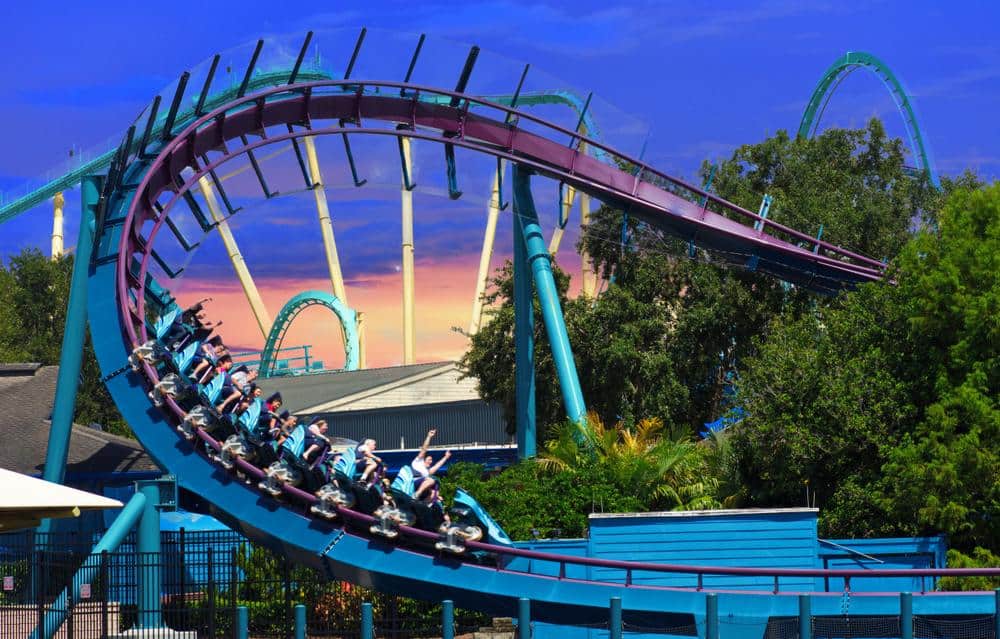 Disney World is known for its magical experiences, thrilling rides, and captivating shows, but one activity that has been gaining popularity among visitors of all ages is Pin Trading. This interactive and fun activity allows guests to collect and trade specially marked Disney pins, making for a unique and personalized souvenir. But what exactly is Pin Trading at Disney World, and how can you get started? Let's dive in to find out.
Pin Trading at Disney World is a popular activity where guests can collect and trade special Disney pins with cast members and other guests. It started in 1999 and has grown in popularity since. Participants buy official Disney pins and trade them one at a time, following certain etiquette. There are various types of pins available, and the activity is a fun way to collect unique souvenirs and interact with other Disney fans.
The Origins of Pin Trading
Disney Pin Trading started in 1999 as part of the Millennium Celebration at the Walt Disney World Resort. The concept was inspired by an Odyssey of the Mind function at Epcot, where pins were being traded. The popularity of Pin Trading has grown exponentially since, spreading to other Disney locations including Disneyland Resort, Disneyland Paris, Tokyo Disney Resort, Hong Kong Disneyland Resort, and Disney Cruise Lines.
The Process of Pin Trading
Pin Trading at Disney World is a simple and enjoyable process. You first need to purchase official Disney pins. These can be bought in the parks, Disney outlets, or online. Starter sets, which include a set of pins and a lanyard, are recommended for beginners.
Once you have your pins, you can trade them with Disney cast members wearing a pin lanyard or sash, or any pin board you see in the parks. You can also trade with other guests, though it's less common. When trading, remember to trade one pin at a time, hand to hand, with the backs attached. You may only trade 2 pins per cast member per day, and you may trade only one pin of the same style with a cast member.
Types of Pins Available
There are several types of pins available for trading at Disney World. Some of the common ones include:
Hidden Mickeys: These pins have a small silver Mickey head hidden on them and are available in a series that is unique to cast members.
Open Edition (OE) pins: These pins are available until discontinued and can run for several years.
Limited Release (LR) pins: These pins are available for a limited time until they sell out.
Limited Edition (LE) pins: These pins have a set release amount and are usually not traded.
Series pins: These pins are part of a larger set.
Pin Trading Etiquette
While Pin Trading is a fun and interactive activity, there are some rules and etiquette guidelines that should be followed. Always ensure that the pins you're trading are official Disney pins that are in good condition. When trading with a cast member or another guest, always be polite and respectful.
Special Events and Locations for Pin Trading
Disney World hosts several special events for Pin Trading, such as the Disney Magic HAP-Pins Event. There are also numerous pin trading locations throughout Disney World, including all four theme parks, Disney Springs, and select resort hotels.
Insider Tips for Successful Pin Trading
If you're just starting out with Pin Trading, here are some insider tips to help you get the most out of your experience:
Plan ahead and purchase a starter set of pins before your trip.
Wear a pin lanyard or other pin carrier to make it easy for others to identify you as a pin trader.
Keep your eyes peeled for pin boards and books.
Visit dedicated pin trading stores for limited release pins and helpful tips.
Be open to negotiation and compromise during trades.
Conclusion
Pin Trading at Disney World is a fun and interactive way to collect unique souvenirs and engage with other Disney fans. Whether you're a seasoned pin trader or a newbie just starting your collection, we hope this guide has provided you with a thorough understanding of this exciting Disney World activity. Happy trading!
Frequently Asked Questions
What is the cost range for Disney pins?
Disney pins can range from around $8 to $15 for individual pins, while starter sets can range from $30 to $40. Limited Edition pins can be more expensive due to their rarity.
Can I trade any pin at Disney World?
You can trade any pin as long as it is an official Disney pin and is in good condition. Homemade pins, pins from other theme parks, or damaged pins are not eligible for trade.
Are there any age restrictions for Pin Trading at Disney World?
No, there are no age restrictions for Pin Trading. It's a fun activity for Disney fans of all ages!
Hidden Mickey pins have a small silver Mickey head somewhere on the front of the pin. They are part of a series and are primarily distributed to cast members for trading with guests.
Can I trade pins with cast members at any time?
Yes, you can trade pins with cast members at any time during park operating hours. Just look for a cast member wearing a pin lanyard or sash.
Can I buy Disney pins outside of the park?
Yes, you can buy Disney pins online from the official Disney store or other authorized retailers. They are also available at Disney outlets.