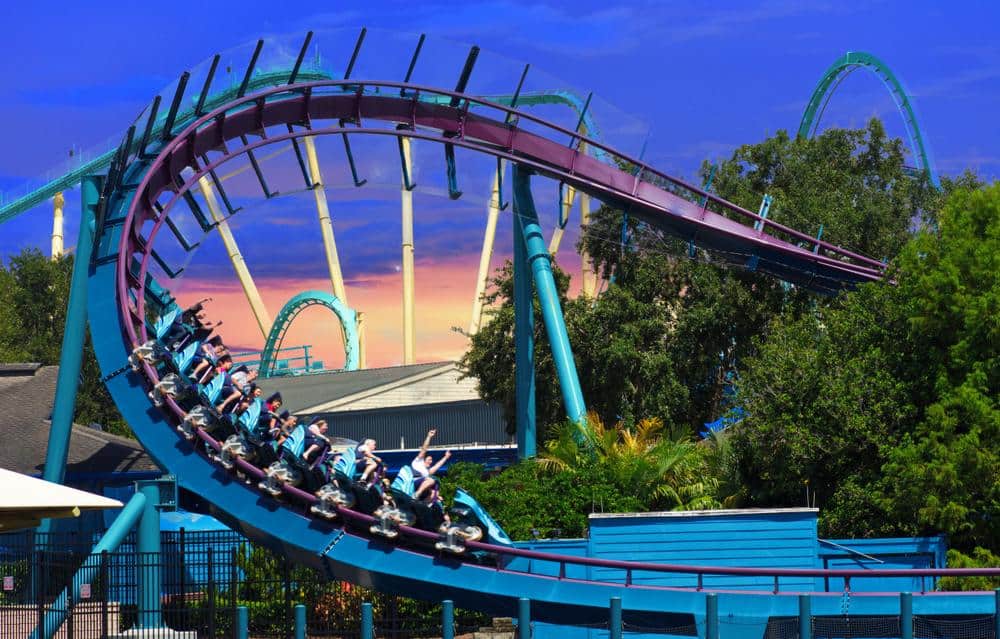 Splash Mountain, a popular water ride at Disney World's Magic Kingdom, opened its doors to the public on October 2, 1992. It has since become a beloved attraction for visitors of all ages. However, the creation of Splash Mountain was a journey in itself, involving creative minds, years of construction, and a series of modifications.
Splash Mountain, a popular attraction at Disney World's Magic Kingdom, officially opened to the public on October 2, 1992. This followed the opening of the Disneyland version of the ride on July 17, 1989. The ride has since been a beloved feature of the park, known for its thrilling drop and animatronic characters.
The Inspiration Behind Splash Mountain
The ride was inspired by the controversial Disney film "Song of the South" released in 1946. Tony Baxter, an Imagineer from Walt Disney, had the idea to use the characters and stories from the movie to create an attraction that would draw guests into the often deserted Bear Country at Disneyland. However, the controversial elements, such as Uncle Remus, were removed from the narrative. Instead, the ride tells the story of Br'er Rabbit, a mischievous character who embarks on an adventure, encountering Br'er Fox and Br'er Bear along the way. The idea was to create an "E-Ticket" attraction that would appeal to guests and provide a fun way to cool down on hot summer days.
The Making of Splash Mountain
Splash Mountain was designed and constructed by key people from Walt Disney Imagineering, with Imagineer Tony Baxter leading the project. The initial concept was conceived in 1983, and construction began in 1991 for the Magic Kingdom and Tokyo Disneyland versions. The Disneyland version of Splash Mountain opened on July 17, 1989, while the Magic Kingdom and Tokyo Disneyland versions opened in October 1992. This means it took approximately 9 years from conception to completion for the Disneyland version and around 11 years for the Magic Kingdom and Tokyo Disneyland versions.
Unique Features of Splash Mountain
Splash Mountain is known for its thrilling 52.5-foot drop, which sends riders hurtling down at a speed of 40 mph. The ride is filled with animatronic characters from "Song of the South," such as Br'er Rabbit, Br'er Fox, and Br'er Bear. It also features catchy tunes like "Zip-a-Dee-Doo-Dah," "Ev'rybody's Got a Laughing Place," and "How Do You Do?". For those with a keen eye, there are a few hidden Mickeys throughout the ride. Splash Mountain is also one of the longest attractions at Walt Disney World, with a ride time of about 18 minutes.
The Evolution of Splash Mountain
Since its opening, Splash Mountain has undergone significant changes. The ride, originally based on "Song of the South," is being reimagined as "Tiana's Bayou Adventure," inspired by the Disney film "The Princess and the Frog." The new ride will join Princess Tiana and Louis on a musical adventure, featuring music from the film as they prepare for their first-ever Mardi Gras performance. Splash Mountain at Disneyland closed on May 30, 2023, and at Disney World on January 22, 2023. Tiana's Bayou Adventure is set to open in late 2024 at both Disneyland and Disney World's Magic Kingdom.
Visiting Splash Mountain
The best time to visit Splash Mountain would be during the off-season, within the first couple of hours of the park opening, and preferably during warmer months. This will ensure shorter wait times and a more enjoyable experience given the ride's water-based nature.
Conclusion
Splash Mountain's history is as rich and colorful as the ride itself. From its conception as a way to attract guests to a deserted area of Disneyland to its connection with a controversial film and its eventual transformation into a new attraction based on a more inclusive story, Splash Mountain has left an indelible mark on Disney World.
Frequently Asked Questions
What is the height requirement to ride Splash Mountain?
The height requirement for Splash Mountain is 40 inches (102 cm). This ensures the safety of all guests.
Is Splash Mountain a fast pass ride?
Yes, Splash Mountain is one of the attractions at Disney World that offers FastPass+ service, allowing guests to skip the regular line.
How many people can fit in a Splash Mountain log?
A log on Splash Mountain can accommodate up to eight passengers, with four rows of two seats.
How long is the wait time for Splash Mountain typically?
Wait times for Splash Mountain can vary greatly depending on the time of day and year. During peak season, wait times can exceed 60 minutes, while during off-peak times, it can be as short as 15 minutes.
Is Splash Mountain open during winter months?
Yes, Splash Mountain remains open during winter months. However, it may be closed for refurbishments, which typically happen during the slower, cooler months of the year.