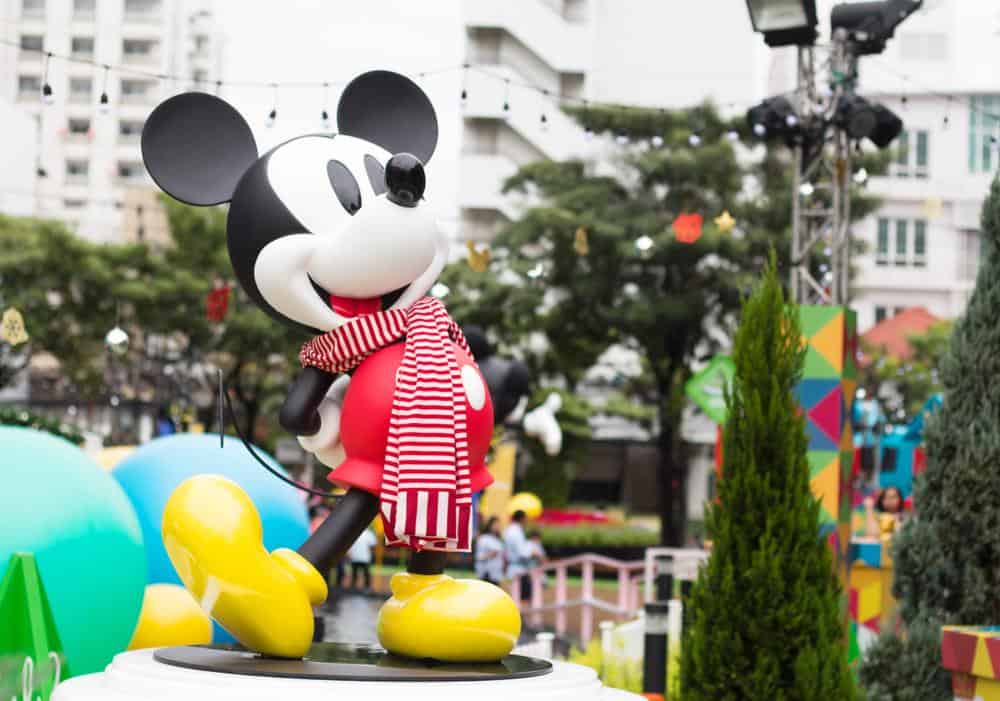 Disney's Typhoon Lagoon, one of the most visited water parks in the world, reopened its doors to visitors on March 19, 2023, after a four-month refurbishment that began on November 13, 2022. The park was initially opened on June 1, 1989, and since then has been a favorite among both locals and tourists.
Disney's Typhoon Lagoon at Disney World reopened on March 19, 2023, after a four-month refurbishment period. The park has implemented new safety measures due to the ongoing pandemic and operates with controlled guest density. Operational hours typically range from 10:00 AM to 5:00 PM, but these may vary. It's recommended to check the official Disney World Resort website for the most updated information.
Safety Measures
In light of the ongoing pandemic, Disney has implemented a series of safety measures to ensure the wellbeing of its guests. Although specifics for Typhoon Lagoon are not explicitly detailed, we can infer from Disney World Resort's general protocols that similar measures are in place. These include enhanced health and safety protocols, controlled guest density, and reduced capacity at restaurants, stores, attractions, and transportation systems. It's worth noting that these safety measures may change at any time without notice, so it's always a good idea to check the official Disney World Resort website or contact their guest services for the most updated information.
Operational Hours
Typically, Typhoon Lagoon operates from 10:00 AM to 5:00 PM. However, these hours may vary depending on the day of the week or special events. In the past, the park has extended its closing time to 6:00 PM on Fridays through Sundays. To stay updated with the park's operating hours, check the official Disney website or contact them directly at (407) 939-5277.
Attractions and Features
While the recent refurbishment did not introduce any new attractions, guests can still enjoy the popular Miss Adventure Falls, which opened in 2017 and is considered one of the best rides at the park. Additionally, Disney has introduced some new Dole Whip treats for guests to enjoy.
Capacity Limit
Although the specific capacity limit under new regulations is not mentioned, attendance is limited due to capacity restrictions. The ability to visit the park is subject to its capacity limitations. Park reservation requirements are subject to change, so it's advisable to check for updates regularly.
Ticket Pricing and Availability
Despite the reopening, there have been no specific changes to ticket pricing or availability. However, there are some ongoing promotions and deals. Florida residents can avail of a 2-day Typhoon Lagoon ticket for the price of a 1-day ticket, with prices depending on the selected expiration date. Standard pricing for one-day tickets is $73.49 for adults and $67.10 for children, including tax.
Special Events and Promotions
To celebrate the reopening, Typhoon Lagoon is hosting the popular H2O Glow After Hours event starting May 20, 2023. This event will feature an electric DJ dance party, complimentary ice cream treats, popcorn, and select beverages, as well as quick access to favorite attractions throughout the illuminated park.
Conclusion
In conclusion, Typhoon Lagoon is now open and welcoming guests with new safety measures, delicious food offerings, and exciting events. While the capacity limit has changed due to the pandemic, the park still offers a fun-filled day for visitors of all ages. So, grab your tickets, pack your swimsuits, and get ready for a day of splashing fun at Disney's Typhoon Lagoon!
Frequently Asked Questions
What other safety measures are being taken by Disney World Resort due to the ongoing pandemic?
Disney World Resort has implemented measures such as mandatory face coverings for guests aged two and up, physical distancing protocols, temperature screenings, enhanced cleaning and sanitization, and modification of certain experiences to reduce contact.
Are there any restrictions on the type of swimwear allowed in Typhoon Lagoon?
Yes, Disney's Typhoon Lagoon Water Park does have some swimwear guidelines. For example, swim attire with buckles, rivets, or any sharp objects are not allowed on any of the attractions. Also, swim diapers are required for all infants and toddlers.
Is parking available at Typhoon Lagoon?
Yes, complimentary standard parking is available for guests visiting Typhoon Lagoon.
Are there any age restrictions for the attractions in Typhoon Lagoon?
Some of the attractions in Typhoon Lagoon do have height requirements. For instance, guests must be at least 48 inches tall to ride the Humunga Kowabunga.
Is it possible to rent lockers at Typhoon Lagoon?
Yes, lockers are available for rent on a first-come, first-serve basis. The rental fee varies depending on the locker size.
Are there any dining options available in Typhoon Lagoon?
Yes, there are several dining options available in Typhoon Lagoon, ranging from quick-service venues to snack stands.
Can I bring my own food and beverages to Typhoon Lagoon?
While you are allowed to bring your own food and non-alcoholic beverages, there are some restrictions. For instance, glass containers are not allowed, and neither are coolers larger than 24″ long x 15″ wide x 18″ high.