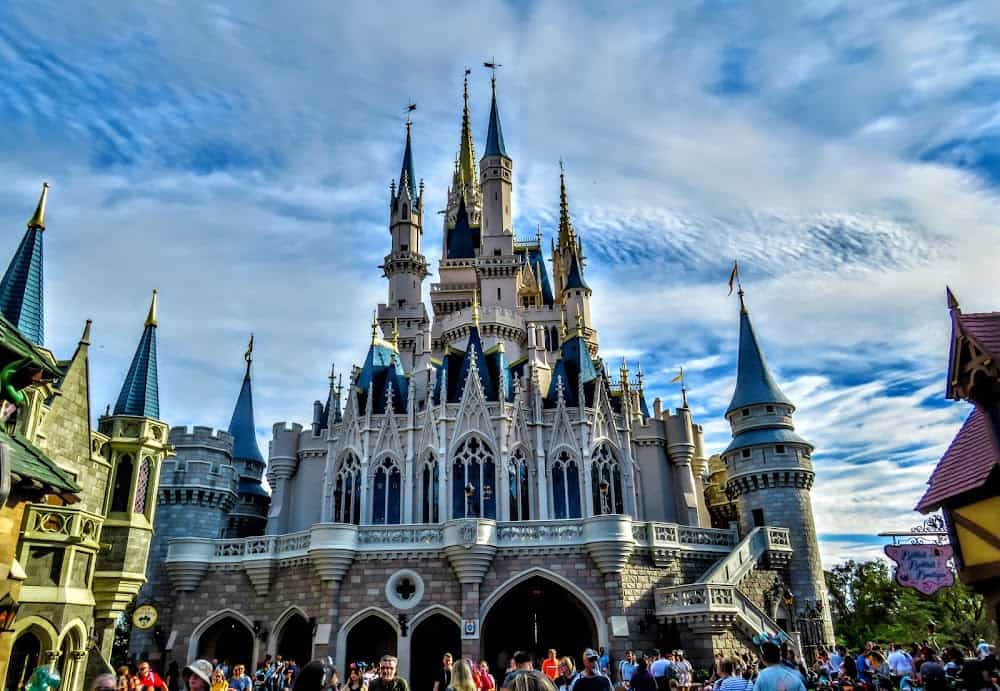 Walt Disney World, a place of dreams and wonder, is a must-visit destination for many families and travelers worldwide. But where exactly is Disney World located? In this comprehensive guide, we'll dive into the location of this globally renowned resort, along with its history, main attractions, amenities, and more.
Disney World is located in Central Florida, in the United States, near the cities of Orlando and Kissimmee. It spans across two cities: Bay Lake and Lake Buena Vista. This globally renowned resort covers nearly 25,000 acres and is often referred to as the "Happiest Place on Earth."
Location of Disney World
Disney World is nestled in the heart of Central Florida, in the United States, near the cities of Orlando and Kissimmee. It spans across two cities: Bay Lake and Lake Buena Vista. This massive resort, often referred to as the "Happiest Place on Earth," covers nearly 25,000 acres and is twice the size of Manhattan!
The Parks of Disney World
Disney World comprises four distinct theme parks and two water parks:
Magic Kingdom Park
EPCOT (formerly known as Epcot)
Disney's Hollywood Studios
Disney's Animal Kingdom Theme Park
Disney's Blizzard Beach (Water Park)
Disney's Typhoon Lagoon (Water Park)
Each park offers a unique experience, from the fairy-tale enchantment of Magic Kingdom to the wildlife adventures in the Animal Kingdom.
History and Significance of Disney World's Location
The history of Disney World's location is as magical as the resort itself. In the early 1960s, Walt Disney, inspired by the success of Disneyland in California, decided to build a second theme park. He chose Central Florida for its accessibility and potential to draw crowds from the eastern United States.
The impact of Disney World on Central Florida has been transformative. Once a rural and undeveloped area, Central Florida is now a bustling tourist destination, all thanks to the magic of Disney World.
Main Attractions in Disney World
Disney World is home to numerous iconic attractions spread across its four theme parks. Some of the most popular ones include:
Magic Kingdom: Seven Dwarfs Mine Train, Haunted Mansion, "it's a small world," Pirates of the Caribbean, Space Mountain
Epcot: Spaceship Earth, Test Track, Soarin' Around the World
Animal Kingdom: Avatar Flight of Passage, Kilimanjaro Safaris, Expedition Everest, DINOSAUR
Hollywood Studios: Star Wars: Rise of the Resistance, The Twilight Zone Tower of Terror, Toy Story Land attractions
Amenities and Accommodations at Disney World
Disney World offers an impressive array of amenities and accommodations, including a variety of resort hotels, transportation options, dining experiences, and recreational activities. The resort hotels are categorized into Value, Moderate, Deluxe, and Deluxe Villa Resorts, each offering different levels of amenities and pricing.
From complimentary transportation to themed pools, character dining experiences, early theme park entries, and personalized in-room surprises, Disney World ensures a magical and convenient stay for its guests.
Getting to Disney World
Getting to Disney World is relatively easy, whether you're flying into Orlando International Airport or driving from a nearby city. The resort offers several transportation options, including car rentals, rideshare services, and shuttle services. For those who prefer train travel, the Amtrak Auto Train service is also a viable option.
Operational Hours of Disney World
The opening hours of Disney World can vary depending on the park and the season. However, generally, the parks open between 8:00 am and 9:00 am and close between 7:00 pm and 10:00 pm. Early Theme Park Entry and Extended Evening Theme Park Hours are also available for guests staying at a Walt Disney World Resort hotel.
Disney World vs Disneyland
While both Disney World and Disneyland offer magical experiences, they differ in several ways, including their locations, sizes, attractions, resorts, dining options, weather, transportation, crowd levels, costs, and events and entertainment.
Best Time to Visit Disney World
Determining the best time to visit Disney World depends on your preferences. If you want to avoid crowds, consider visiting from January 2nd until Presidents' Day weekend or the week following Labor Day. For better weather, the shoulder seasons of December to February and May are ideal. However, if you're interested in special events and seasonal festivals, you may want to plan your visit accordingly.
In conclusion, Disney World, located in Florida, is more than just a theme park. It's a destination offering endless fun, adventure, and magical experiences for everyone. So, whether you're a first-time visitor or a Disney veteran, there's always something new to explore and enjoy at Disney World.
Frequently Asked Questions
How much does it cost to visit Disney World?
The cost of visiting Disney World varies depending on the type of ticket, duration of visit, and time of year. As of 2022, a one-day ticket for a single park costs between $109 and $159 for adults and $104 and $154 for children aged 3-9. Multi-day tickets, park hopper options, and vacation packages can offer more value.
Can I bring my own food to Disney World?
Yes, guests are allowed to bring food items into the parks for self-consumption provided they are not in glass containers and do not require heating or refrigeration. However, large coolers and alcoholic beverages are not permitted.
What is FastPass+ at Disney World and how does it work?
FastPass+ was a service at Disney World that allowed guests to pre-book access to select attractions, entertainment, and character meet and greets, reducing the wait time. However, as of 2022, Disney has retired the FastPass+ service and replaced it with a paid service called Disney Genie+.
Are there any age restrictions for certain rides at Disney World?
Yes, some rides and attractions at Disney World have height restrictions for safety reasons. The information about these restrictions is available on the Disney World website and at the entrance of each ride.
How can I make dining reservations at Disney World?
Dining reservations can be made online, via the My Disney Experience app, or by calling the Disney World dining reservation line. It's recommended to make reservations as early as 60 days in advance, especially for popular dining locations.