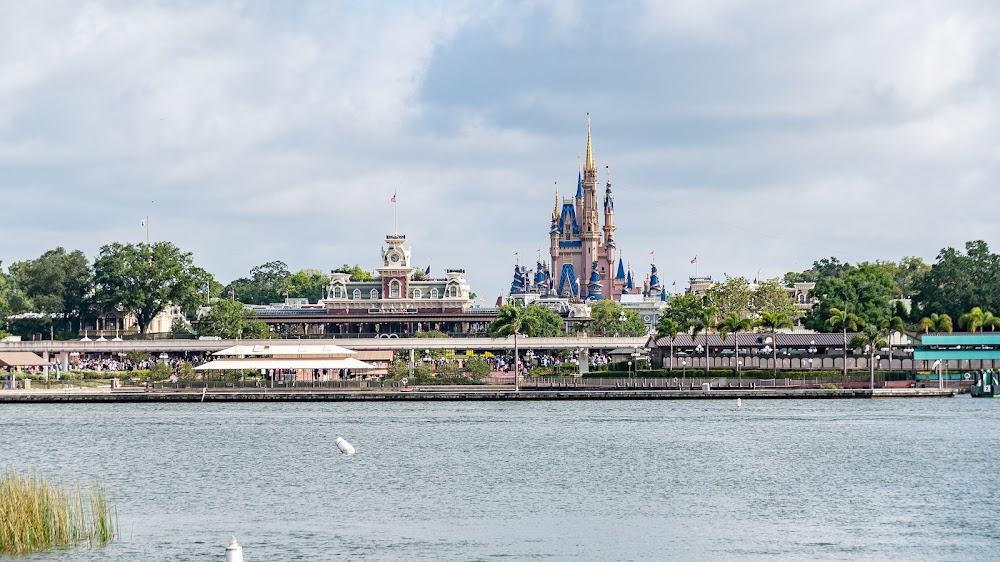 Magic Kingdom, the iconic and beloved theme park at the heart of the Walt Disney World Resort, opened its doors to the public on October 1, 1971. This marked the beginning of an enchanting journey that has since brought joy and magic to millions of visitors across the globe.
Magic Kingdom, the first theme park at the Walt Disney World Resort, opened to the public on October 1, 1971. Since then, it has become an iconic destination, delighting millions of visitors from all over the world with its magical attractions and experiences.
The Birth of Magic Kingdom
Magic Kingdom was the first of the four theme parks to open at Walt Disney World Resort, laying a solid foundation for the resort's future expansions and success. On that historic day, an estimated 10,000 guests were welcomed into a world of fantasy and adventure spread across six themed areas.
Original Attractions
The park featured an array of attractions on its opening day, including:
Country Bear Jamboree
Dapper Dans
Dumbo the Flying Elephant
Fantasy In The Sky Fireworks
Frontierland Shootin' Arcade
The Hall of Presidents
The Haunted Mansion
"it's a small world"
Jungle Cruise
Mad Tea Party
Magic Kingdom Afternoon Parade
Magic Kingdom Evening Parade
Magic Kingdom Fireworks
Main Entrance
Main Street Vehicles
Prince Charming Regal Carrousel
Snow White's Scary Adventures
Swiss Family Treehouse
Tomorrowland Speedway
Walt Disney World Railroad – Main Street, U.S.A.
Walt Disney's Enchanted Tiki Room
Each of these attractions offered guests a unique and immersive experience, setting the stage for the magic that was to come in the years that followed.
Evolution of Magic Kingdom
Since its opening, Magic Kingdom has seen numerous changes and expansions. New attractions, such as TRON Lightcycle Run and Mickey's Country House, have been added, while others have been reimagined or replaced. For instance, the Splash Mountain attraction is being transformed into Tiana's Bayou Adventure, which is set to open in late 2024.
The park has also teased a massive expansion, expected to be the "largest ever" for Magic Kingdom. This project is speculated to include new attractions, restaurants, shows, and more, adding to the park's already diverse range of experiences.
Magic Kingdom's Impact on Walt Disney World Resort
The opening of Magic Kingdom played a pivotal role in the overall expansion of Walt Disney World Resort. The park's success led to the addition of three more theme parks – EPCOT, Disney's Hollywood Studios, and Disney's Animal Kingdom. The resort also includes water parks, hotels, and shopping districts, all contributing to its status as the most visited vacation resort in the world.
Lesser-Known Facts About Magic Kingdom's Opening
Interestingly, the park's opening day saw a modest crowd of 10,000 guests, a stark contrast to the average daily attendance of 50,000 people or more today. The construction of Walt Disney World cost about $400 million over 18 months, significantly more than Disneyland's $17 million cost. Furthermore, the opening day ticket prices were a mere $3.50.
Most Popular Rides at Magic Kingdom
Today, Magic Kingdom is home to some of the most popular rides in the world, including TRON Lightcycle Run, Seven Dwarfs Mine Train, Pirates of the Caribbean, Haunted Mansion, Peter Pan's Flight, and Big Thunder Mountain Railroad.
In conclusion, the opening of Magic Kingdom marked a significant milestone in the history of Walt Disney World Resort. It laid the foundation for a world of magic and wonder that continues to evolve, delighting visitors of all ages to this day.
Frequently Asked Questions
Who was the founder of Walt Disney World Resort and Magic Kingdom?
The founder of Walt Disney World Resort and Magic Kingdom was Walt Disney, a pioneer of the American animation industry.
How many acres does Magic Kingdom cover?
Magic Kingdom spans an area of approximately 107 acres.
What are the six themed areas of Magic Kingdom?
The six themed areas of Magic Kingdom are Main Street, U.S.A., Adventureland, Frontierland, Liberty Square, Fantasyland, and Tomorrowland.
How much did the ticket price increase since the opening of Magic Kingdom?
Since the opening of Magic Kingdom, the ticket price has increased significantly. From the initial price of $3.50 in 1971, the current standard one-day ticket price can range from $109 to $159, depending on the season.
Is Magic Kingdom the same as Disneyland?
No, Magic Kingdom and Disneyland are not the same. While they share some similar attractions and themes, they are separate parks. Disneyland is located in Anaheim, California, and was the first Disney theme park, opening in 1955. Magic Kingdom, part of Walt Disney World Resort, is located in Orlando, Florida, and opened in 1971.