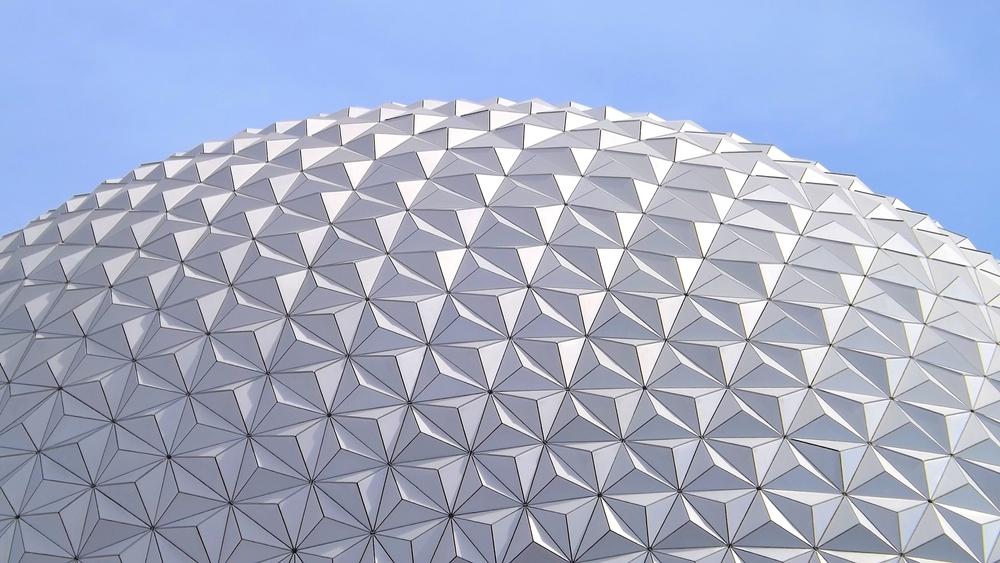 Epcot, one of the four theme parks of Walt Disney World Resort, is known for its unique blend of futuristic technology and international culture. However, the crowd level at the park can significantly impact your experience. This article will delve into the factors influencing Epcot's crowd levels, the best times to visit, and strategies to navigate the park during peak times.
The crowd levels at Epcot can vary significantly depending on factors such as the time of year, day of the week, weather, school schedules, special events, and new attractions. Peak seasons generally coincide with school breaks and major holidays. Reliable resources like Touring Plans Disney Crowd Calendar, Queue Times Epcot Crowd Calendar, Magic Guides Disney World Crowd Calendar, and WDW Prep School Disney World Crowd Calendar can help predict crowd levels. However, it's important to note that crowd levels can change and may not always be accurately predicted.
Peak Seasons at Epcot
Epcot experiences its peak seasons during school breaks and major holidays, such as the summer months, winter holidays, spring break, and Thanksgiving week. The busiest days are typically Mondays and Saturdays. However, if you wish to avoid larger crowds, consider visiting during the months of January, February, November, and early December. Keep in mind that some holiday events may not be available during these periods.
Factors Influencing Crowd Levels at Epcot
Several factors can influence Epcot's crowd level:
Time of the year: School breaks, holidays, and special events can significantly increase crowd levels.
Weather: Outdoor attractions have wait times heavily influenced by weather conditions.
School schedules: Wait times are noticeably impacted by whether schools are in or out of session.
Festivals and special events: Epcot hosts various festivals throughout the year, attracting more visitors.
New attractions or shows: The opening or closing of popular attractions or shows can temporarily increase crowds.
Day of the week: Weekends, especially during Epcot festivals, tend to be more crowded than weekdays.
Reliable Resources for Predicting Crowd Levels
Several resources offer accurate crowd predictions:
Touring Plans Disney Crowd Calendar: Provides accurate Disney Crowd predictions.
Queue Times Epcot Crowd Calendar: Shows opening times and predicted crowd levels.
Magic Guides Disney World Crowd Calendar: Tracks past attendance data to predict future crowds.
WDW Prep School Disney World Crowd Calendar: Offers crowd predictions for all four Disney parks.
Epcot's Crowd Size Compared to Other Disney Parks
Based on annual attendance reports, Epcot's crowd size generally falls in the middle when compared to other Disney parks. However, its size allows for better crowd distribution, making it seem less crowded.
Strategies to Navigate and Enjoy Epcot Despite Large Crowds
To enjoy Epcot despite large crowds, consider the following strategies:
Pre-Trip Planning: Book dining reservations and check for special events in advance.
Use a Crowd Calendar: Choose the least crowded days for your visit.
Arrive Early: Take advantage of shorter lines and lower crowd levels early in the day.
Prioritize Attractions: Focus on the most popular attractions first.
Use Disney Genie+ and Lightning Lane: Reserve access to popular attractions and reduce wait times.
Dine at Off-Peak Times and Locations: Consider eating at less crowded restaurants or dining at off-peak times.
Take Midday Breaks: Consider taking a break during the busiest and hottest part of the day.
Be Flexible: Have a plan but be prepared to adjust it based on crowd levels and attraction wait times.
Explore Underrated Experiences: Enjoy less crowded attractions and experiences that may be overlooked by other visitors.
Conclusion
Crowd size at Epcot can significantly impact your overall experience. However, with careful planning, flexibility, and the right resources, you can turn a crowded day at Epcot into an enjoyable, memorable adventure. Whether you're a first-time visitor or a seasoned Disney enthusiast, understanding the patterns of crowd levels at Epcot can help you make the most of your visit.
Frequently Asked Questions
What are some of the major festivals at Epcot?
Epcot hosts several festivals throughout the year. Some of the major ones include the Epcot International Flower & Garden Festival in the spring, the Epcot International Food & Wine Festival in the fall, and the Epcot International Festival of the Holidays in the winter.
How does the Disney Genie+ and Lightning Lane system work?
The Disney Genie+ and Lightning Lane system is a paid service that allows you to reserve access to selected attractions at specific times, reducing your wait time. You can make these reservations on the same day of your visit, starting at 7 a.m.
What are some underrated experiences at Epcot?
Some underrated experiences at Epcot include the Seas with Nemo & Friends, the American Adventure show in the United States pavilion, and exploring the various international pavilions in the World Showcase.
How early should I arrive at Epcot to take advantage of shorter lines?
It's recommended to arrive at Epcot at least 30 minutes to an hour before the park opens to take advantage of shorter lines at the start of the day.
What are some less crowded restaurants at Epcot?
Some less crowded dining options at Epcot include the Biergarten Restaurant in the Germany pavilion, the Chefs de France in the France pavilion, and the Rose & Crown Pub in the United Kingdom pavilion.